…and we spent the day near Sedona in the Red Rocks and Wet Beaver Creek visiting Palatki and V-V (a ranch brand pronounced Vee-Bar-Vee), both quite spectacular rock art venues.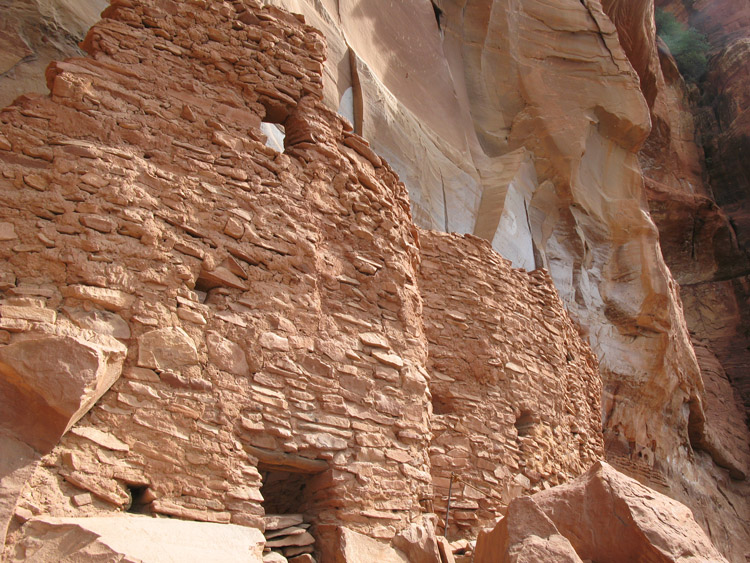 These are fairly easily accessible sites maintained by the Forest Service for public viewing, and well worth the trip (around 2 1/2 hours from Phoenix, much less from Flagstaff), if indigenous works of art are your thing.  Palatki is primarily pictographs — images applied to the rock faces with mixtures of charcoal or mineral pigments and natural binders like animal fat.  There's also a well-preserved "cliff dwelling" perched comfortably in the delightfully red Supai Sandstone formation.  V-V is primarily petroglyphs, figures pecked or incised into the sandstone with hard tools.   Both sites feature an abundance of animal images, anthropomorphic figures including ones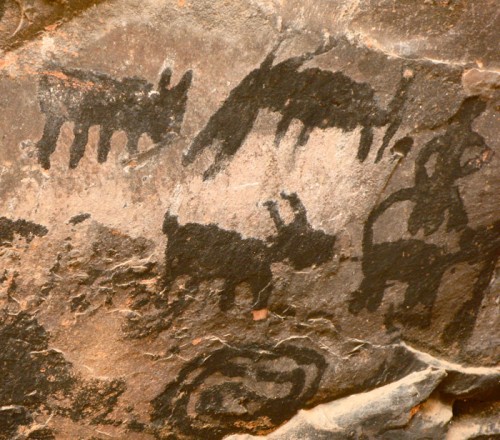 referred to as "shamanic", plus geometric and astronomical symbols.  These two locations have been used successively by a variety of inhabitants, from the Archaic people to Sinagua, Hohokam, Yavapai, Apache, and early Anglo and Hispanic homesteaders: in places the images are many layers thick, representing thousands of years of expression.
Interpretation of parietal art seems largely subjective, and despite folksy presentations by earnest volunteers nothing we were presented with was entirely convincing, so I won't inflict anyone with any of it here.  But the art is impressive, both in technique and aesthetics, so I'll satisfy myself with admiration, and leave others to struggle with meaning.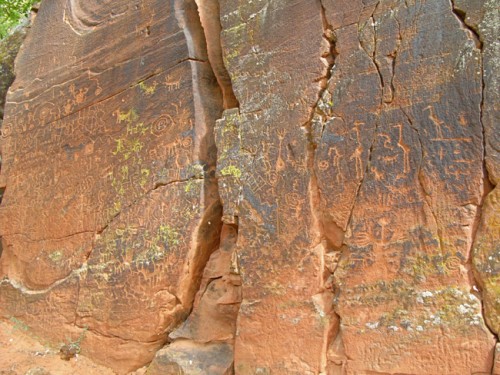 It's a fascinating struggle, and teeters a little antagonistically between local experts, eddycated archeologists, and Native American Interpreters, all of whom seem to have strong opinions and, often, little tolerance for each other's views.  Oddly, more than once we heard a little bashing of the two extremes of scholarly and indigenous input, with the hero being the guy who wasn't an expert — who didn't have the "in" of either academia or ancestry — figuring it all out.  This left the impression of a tale arising from the Mystery of the Lost Symbols that seems just as rooted in folkloric tradition as the images themselves.
If you'd like to visit these sites, and nearby Honanki, be sure to check out the links above for details, since advanced reservations are necessary for Palatki, and hours are quite limited for V-V.

(Photos: Top, Palatki, "Red House" ruins, A.Shock; middle: black herd, Palatki, A.Shock; bottom: overview of one of the V-V petroglyph panels, possibly a calendar overlaid with clan symbols)