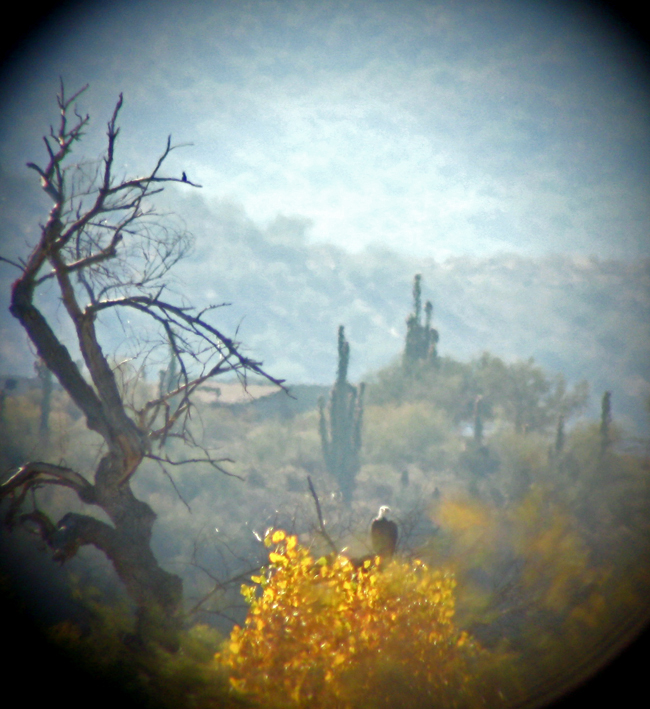 Along the Verde River in the Yavapai Indian Nation, a Bald eagle sits low in the field of view, framed by a dramatic snag, golden cottonwood foliage, and saguaro and brush-covered hills behind.  Out of sight, the river flows to the right, between the eagle and the saguaros in the background.

Vignetting, distortion, noise, and other fatal photo flaws result in moody painterly effects created by distance, heat, and the multiple lenses of digiscoping. (Photo A.Shock; no "artistic" Photoshop filters used)
The eagle's own view of me taking the photo would likely have been sharper than this image.