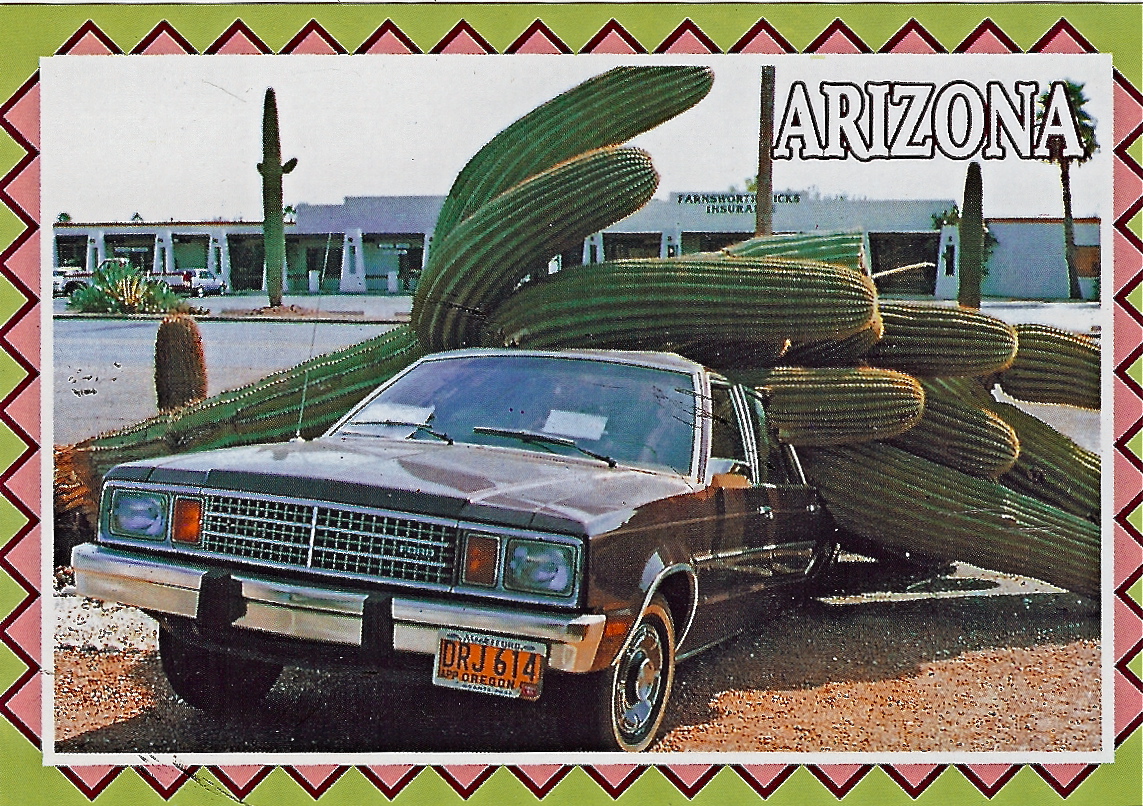 Updated 22april2016: the photographer Nathan Stodghill, has commented below and said the big cactus fell as a result of a storm! I've edited the original text to reflect this new (to me) info!
Looked all over the place for this classic old card, when our saguaro fell over crushing plants and shelves.  Today, I finally tracked it down, still in print, sold in our local Walgreens drugstore.  I don't know why, but somehow it seems significant that the car's plate is Oregon.  You know the old "We don't take kindly to strangers in these parts…" line from a classic western movie.

Dang it, but if you look closely, the base of the saguaro, visible to the left of the car at the very edge of the photo, looks like it might have been chain-sawed.  I suppose this is just an early example of staged traumas such as are now so common on You-Tube and TV shows like America's Funniest Home Videos… Per photographer, not staged a bit, but knocked over in a storm!
Still, I bet it made a big crunchy thump!
Photo © Nathan C. Stodghill, postcard distributed by Smith-Southwestern Inc.