Here are some metal owls that roost on the cast iron stove in our den.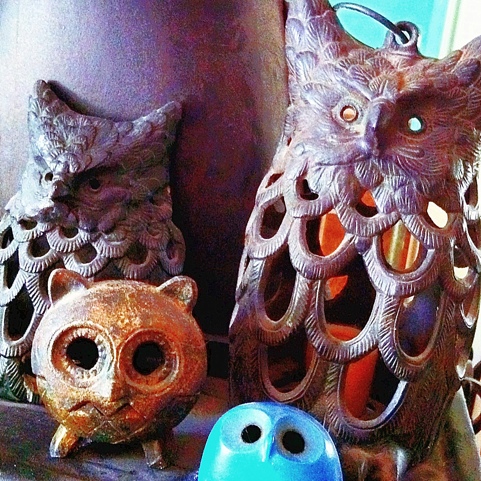 2 Responses to "And now, some owls"
I just bought a little owl like the one you havein front…the box with no eyes. Do you know anything about it? I love it, but would like to know more about him. 🙂

Suni, I'm not exactly sure which owl you mean, but all of these are metal owls purchased at various times on eBay. I think they are all products of the asian import market, coming from Japan or China, but I'm not sure. The big ones are candle-holders (luminaria). The two small ones in the front are indeed "boxes" in that they have lids, but they're both made to be incense burners — the smoke comes out their eyes! Have you tried yours as an incense burner?
Leave a Reply