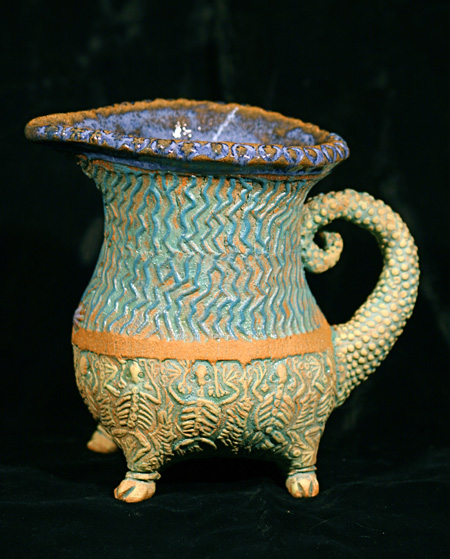 Well, it's never happened before, but Three Star Owl has two sales events in southern Arizona in less than two weeks!
Frog skeleton creamer (approx 4″ ht) >>

Close on the heels of the Southwest Wings Festival, Three Star Owl will be at the first ever Tucson Audubon Society's Tucson Bird and Wildlife Festival this week.  The Festival is at the Riverpark Inn just off I-10 in Tucson.  On Friday and Saturday from 8am to 5pm I'll be set up in the Marketplace with other vendors, in the main ballroom right off the lobby of the hotel. For more info about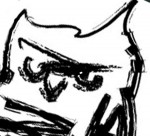 the Festival in general, click here.

As usual for birding festivals, there's no entrance fee for the vending area, so drop in and say hello to Cranky Owlet and check out the wares!