Yes, earlier this summer we did humanely trap the Enormous Family of Rock Squirrels who were living in our attic and relocated them to a squirrel nirvana. This created a Squirrel Vacuum in our yard, and everyone knows that Nature — like every cat but this one — Abhors a Vacuum (and also being dressed up as a shark). So, it didn't take long — already the Squirrel Vacuum has been filled: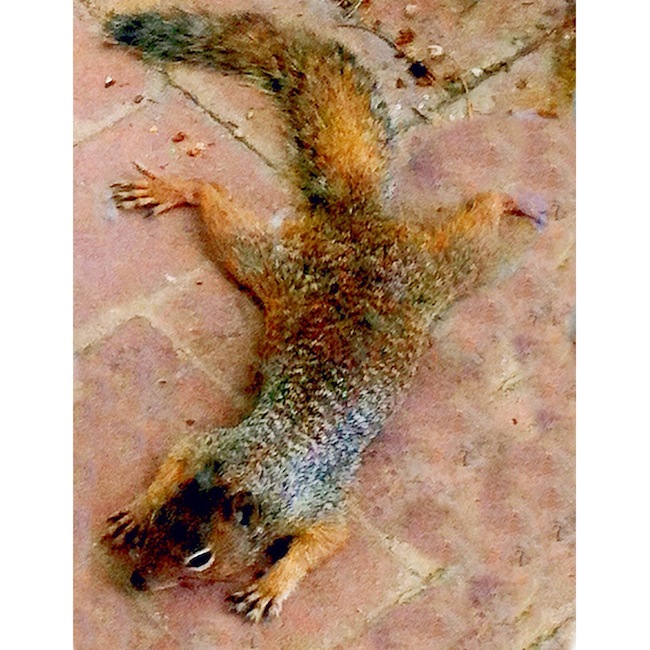 This just-about-full-grown young one has been closing in on our yard (we've heard his loud inquisitive chirps growing progressively closer from down the block), and he finally got here. He looks like he dropped from a great height, but he's just pressed belly-flat to the cool bricks, taking a break from scouring the back porch for yummies — you can't see, but his cheeks are packed full. The rugged nature of the image is due to being taken through blinds through a window at a steep angle with my cellphone. Pesky, yes, but Oh So Very Cute. I offer this photo for the enjoyment of those readers who will not be plagued with the patter of little gnawing teeth overhead.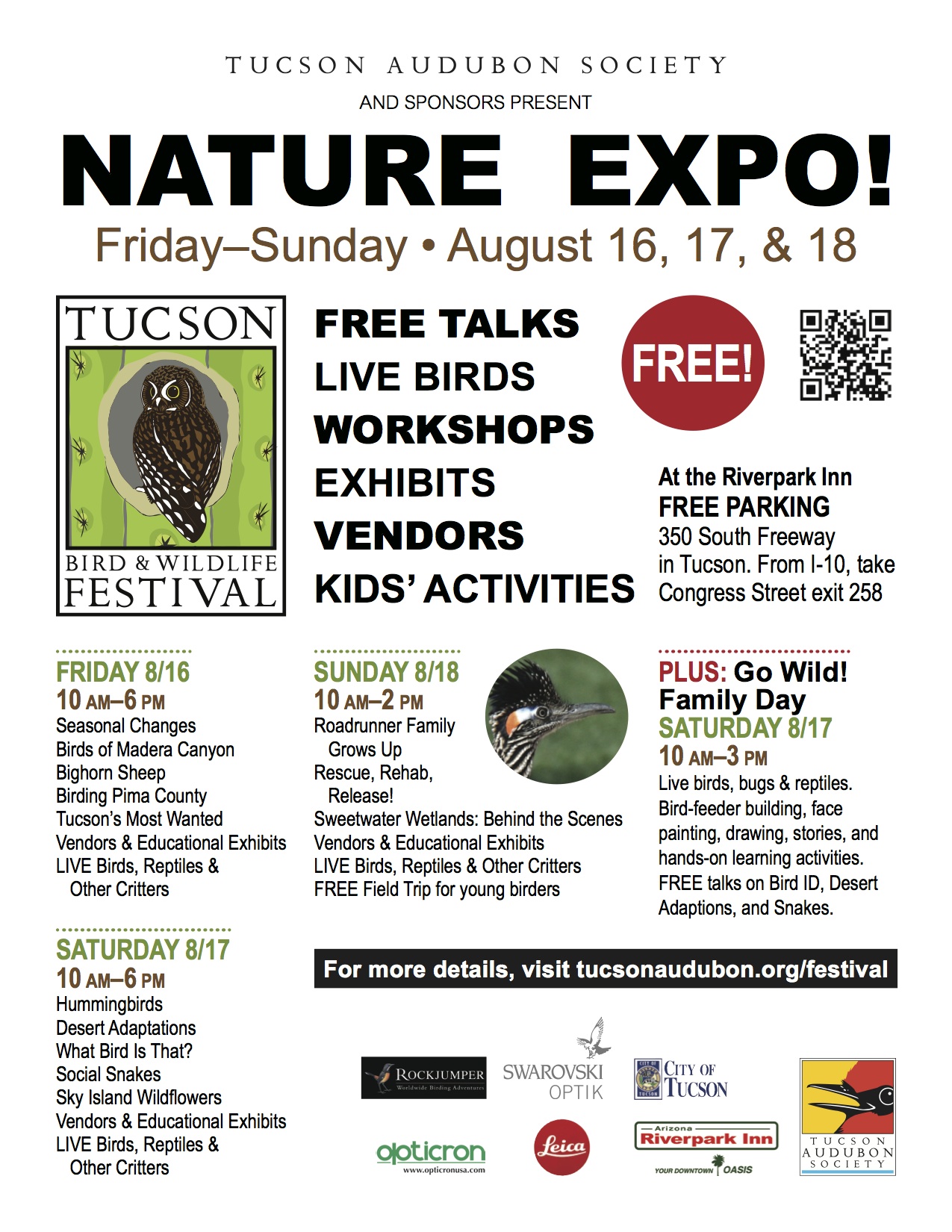 Meanwhile, if you're in Tucson , today is the last day of the Tucson Bird and Wildlife Festival at the Riverpark Inn. The field trips are full, but the Nature Expo is free and is open from 10am to 2pm today (Sunday Aug 18 2013; more info << left, click to make legibly large.). How I come to still have this Monsoon Droplet Beastie Pitcher (below) on the shelf is hard to imagine! So if you haven't stopped by the Three Star Owl booth to say Hi, now's your chance! And if you have, stop by again!