The Camelback Studio Tour in the Sherwood Heights neighborhood of southern Scottsdale is over until the next one (that's March 9, 10, 11, 2012, by the way, so mark your calendars now), and I'm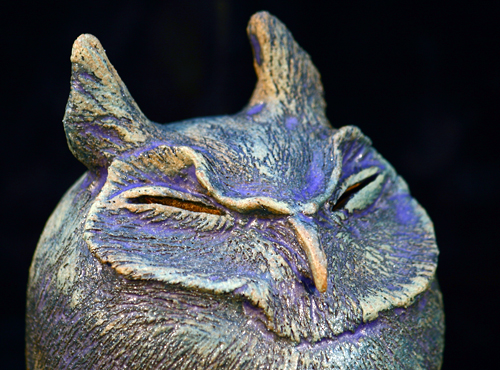 tired but happy.  Thanks to all who came by to visit, shop, or both.  The sale seemed to occupy the last hot days of summer — I can't recall ever getting a sunburn at an art sale before — and now desert autumn has set in, with sudden refreshing showers, cooler temps, and pranking breezes.
<< content horned owl (detail; A.Shock 2011)

My next event is in less than three weeks: the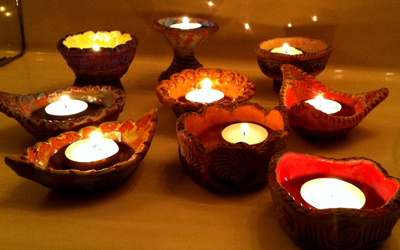 Audubon Arizona Gifts from Nature benefit art event, Saturday and Sunday the 12th and 13th of November.  More about that soon, when I have more details.  Hope to see you there and, the forces of clay willing, Three Star Owl will have some new work for you to take a look at.  Meanwhile, Happy Diwali!