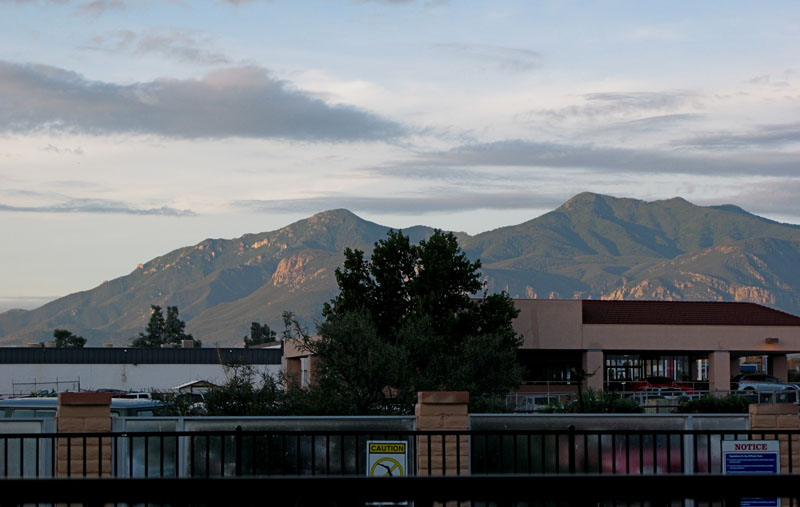 Gaze upon Sierra Vista, in south eastern Arizona, where the beautiful Huachuca Mountains beetle over the fast food restaurants and motels of the busy town.  Not visible in this shot, but also beetling, is the everpresent and mysterious white surveillance blimp.  One day, I will find out about the white blimp.  Maybe today.

The natural beauty of the region is not far away; below is a view of the foothills of the Whetstone Mountains just north of Sierra Vista.  The landscape here is transitional between the Sonoran and Chihuahuan deserts, and is high enough to be more grassland and thornscrub than desert.  But this trail in Kartchner Caverns State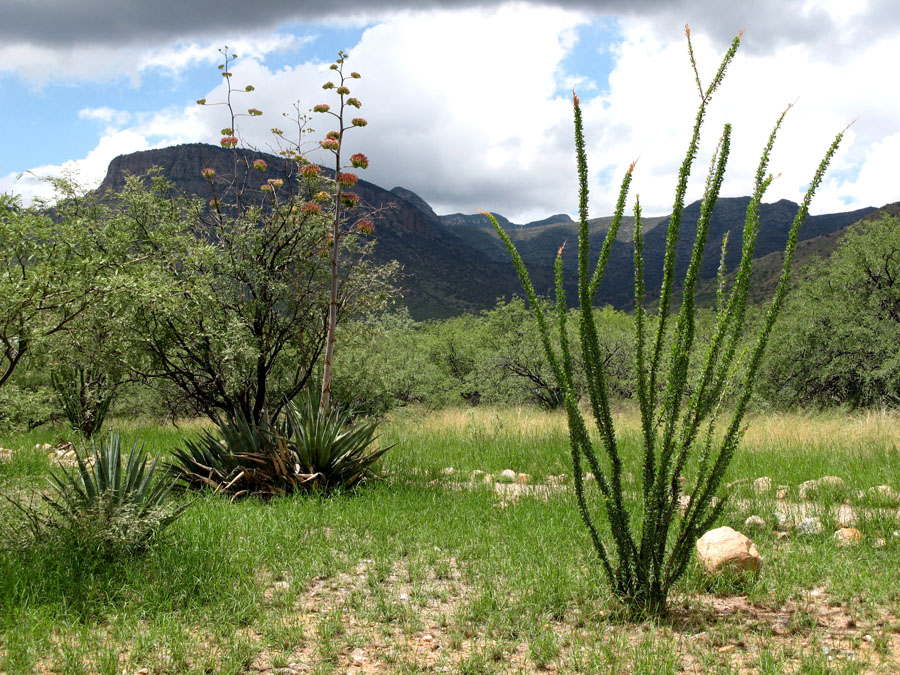 Park has ocotillo, agave (in bloom) and barrel cactus, and a mix of desert and arid scrubland birds, like Curve-billed thrasher, Greater roadrunner and Varied bunting.  (Not that I'm seeing many birds — inexplicably, I forgot my binox!  I guess I'll have to be an artist this weekend, and not a birder…)  The landscape is lush and green, even in a moderate monsoon year.  Most of the rainfall of the entire year falls during the summer monsoon season.
Southwest Wings Birding and Nature Festival is in full swing and Three Star Owl is in the thick of things.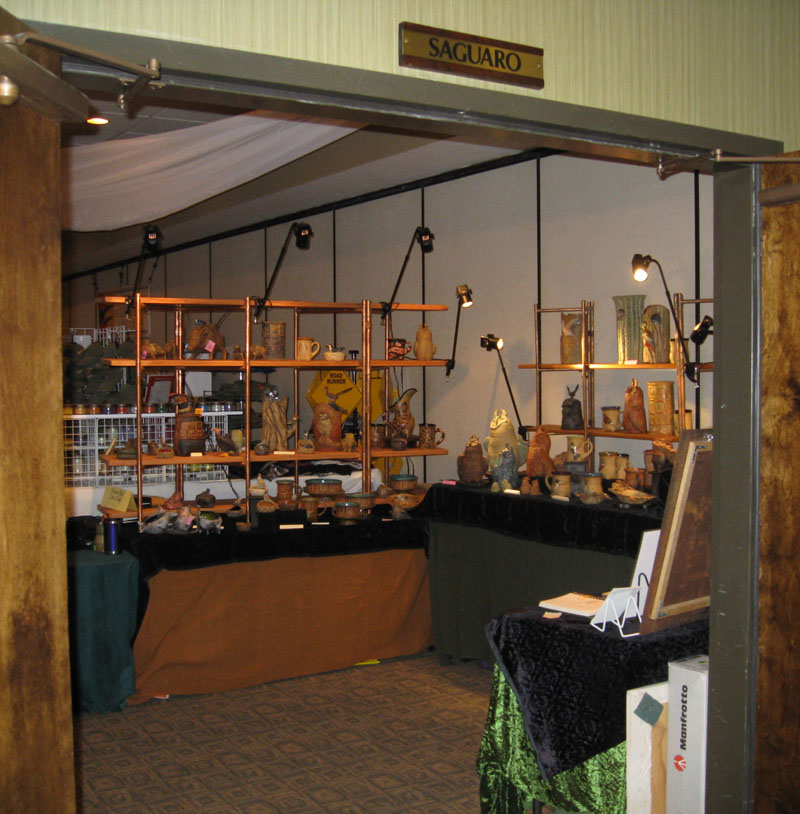 Yesterday was the first day of the Art Fair and Nature Exposition, and lots of people came for the vendors and artists as well as the birds.  Purchases were made: owls, javelinas, black-headed grosbeaks, and gila monsters found nice new homes.  Peek into the Saguaro Room at the Windemere Hotel, and the first thing you see is the Three Star Owl booth.  (Really, why is it always so hard to get a good booth shot?  In person, the set-up looks quite nice.)  My only sorrow is that the hotel hasn't turned on the twinkle lights buried in the tulle swagging overhead, left over from somebody's wedding party.

(All photos A.Shock)