I wrote the following promo last month and then promptly forgot all about it in my WordPress "drafts". So, here it is, to be used as a reminder that the exhibition is almost over:

Allison Shock/Three Star Owl is pleased to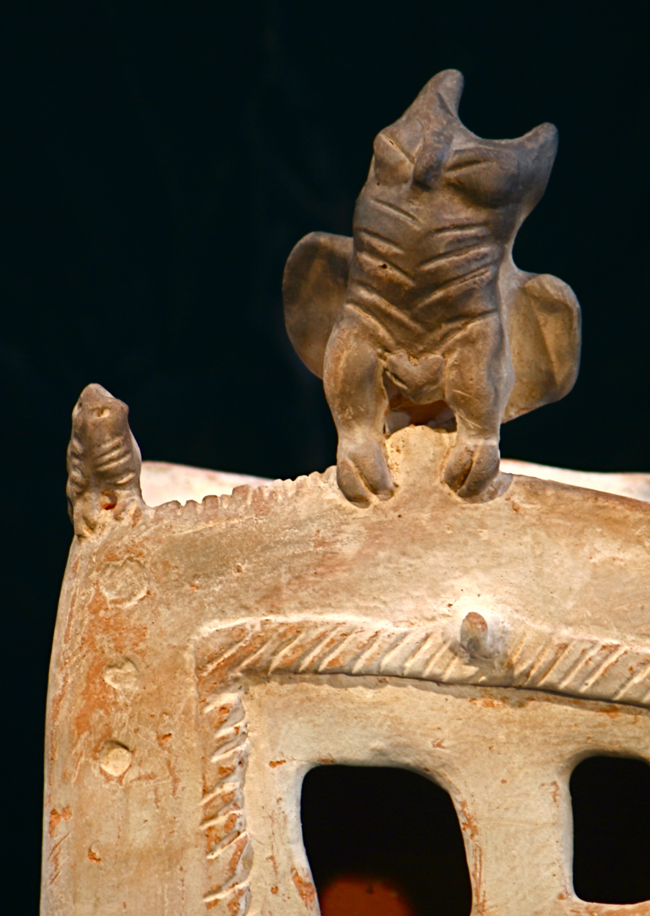 debut the new piece "Assemblage: Owl Hives" at the Arizona Clay Annual Juried Exhibition at the Chandler Center for the Arts. The "Assemblage" is a group of artefaux which may provide evidence for the ancient and apocryphal practice of strigiculture — the raising of owls — for either domestication or ritual purposes.
detail, "Assemblage: Owl Hives" (photo and piece by A.Shock, click to enlarge) >>

The Exhibit features work by more than 40 Arizona clay artists, and runs from 18 March – 16 April 2011. Come to the Chandler Center for the Arts, and see what the Arizona clay community is up to.
An Exhibition of Clay Works by Arizona Artists
March 18 – April 16, 2011


Jennifer Allred∗Linda S. Baker∗Barbara Baskerville∗Sandra Blain∗David L. Bradley∗Cheryl Brandon∗Sarah Brodie∗Stephen Bunyard∗Tristyn Bustamante∗Robin Cadigan∗Susan Cielek∗Jeanne Collins∗Shirlee Daulton∗Ken Drolet∗Paulette Galop∗Jan Gaumnitz∗Audrey Goldstein∗Rena Hamilton∗Lisa Harnish∗Pam Harrison∗Susan Hearn∗Julie Hendrickson∗Janet Wills Keller∗Alene Kells∗Sue Kopca∗Gabrielle Koza∗Sandra Luehrsen∗Patricia Manarin∗Steve Marks∗Constance McBride∗Mirjana McLadinov∗Kim Mendoza∗Candice Methe∗Kaye Murphy∗Virginia Pates∗Karen VanBarneveld Price∗Kazuma Sambe

∗Allison Shock∗

Phyllis Stringer∗Genie Swanstrom∗Christopher Torrez∗Neal Walde∗Diane Marie Watkins∗Annette Weaver
Exhibition Dates: March 18 – April 16, 2011
Gallery Hours: Monday – Friday, 10 a.m. – 5 p.m., Saturdays, Noon – 4 p.m.
at: Chandler Center for the Arts
250 North Arizona Avenue
Chandler AZ 85225
Sponsored by the Chandler Center for the Arts, the Chandler Cultural Foundation, and the Chandler Arts Commission, Chandler Cultural Foundation
Images courtesy of the artists.
For more information call 480-782-2695.