…who stopped by to visit Three Star Owl at the Audubon Arizona Gifts from Nature fundraiser and show in Scottsdale this Friday and Saturday.  The rain stayed away, and it was nice to see everyone out and about!  Special thanks to everyone at Audubon Arizona, for once again wrangling a great show!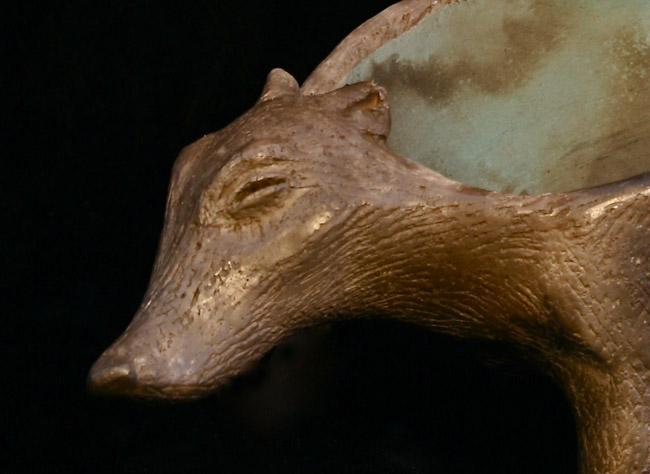 (photo: smoke-fired coati effigy vessel, photo and piece by A.Shock)

It's hard to believe that I have to jump right into gearing up for Wings Over Willcox, the Sandhill Crane and birding and nature festival coming up in Willcox, AZ, in the middle of next month (details here)!
Thanks again to you all, and Happy Holidays!