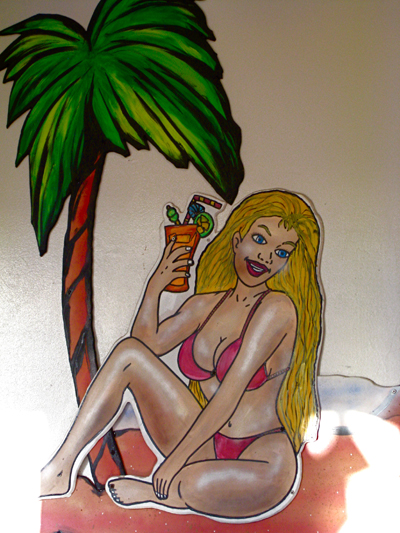 Here's cheers to all of the Three Star Owl friends and clients who came by, old and new (nice to meet you, Doriot!), to the San Diego Bird Festival this weekend.  And many thanks to Karen Straus and the volunteers and organizers of the San Diego Audubon Society for all of their good care and hard work.
<< wall art, Campland on the Bay (photo A.Shock)
As always, there were fascinating people to meet, new things to do (more on that later — it involves a friend, two raptors, and a jackrabbit!), with the added bonus of barn owls calling overhead last night.  Now it's time to pack up a soggy wet tent/office (the rain held off until last night), hop in the truck, and head back across the desert to home.
See you next time, San Diego!