…among other things.
Tomorrow, Friday, is the first day of Three Star Owl's Open Studio, part of the Camelback Studio Tour.  The weather is supposed to be beautiful, but the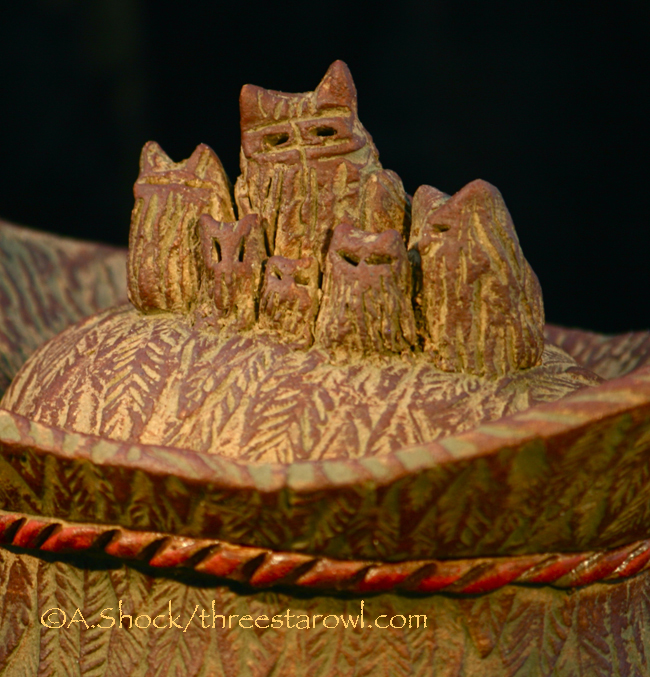 meteorologists have less lovely predictions for Saturday and Sunday.  We'll see.  Rain or shine, wind or calm, I'll be here from 10 – 5 waiting for you to come by and check out the owly and non-owly wares.  Lots of mugs, by the way, from corn to ravens, snakes to scorpions.  And bowls, lots of bowls.

Here is a detail of a small jar fresh out of the kiln: each owlmorph is considerably less than an inch tall. >>