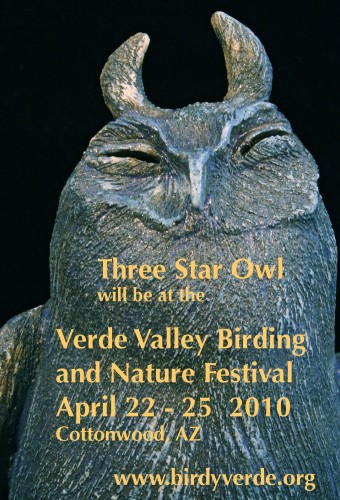 Later this week is the Verde Valley Birding and Nature Festival in Cottonwood Arizona.  The event is held each year in Dead Horse Ranch State park, which is OPEN (unlike some other Arizona state parks!).

Three Star Owl will be there, with a pithy assortment of one of a kind, hand made clay items from Gila Monster mugs to Javelina salt and pepper shakers to Hummingbird vases and more!
If you're in the area, please stop by — there's an admission fee for entering the state park, but the event is free.  Vending hours — under the "Big Top" are: thursday 22apr 9-5.30; friday 23apr 9 – 5; saturday 24apr 9-5; and sunday 25apr 9-1.
Hope to see you there!
Click HERE for more information.