…without a bird.  Not that there isn't something to spot.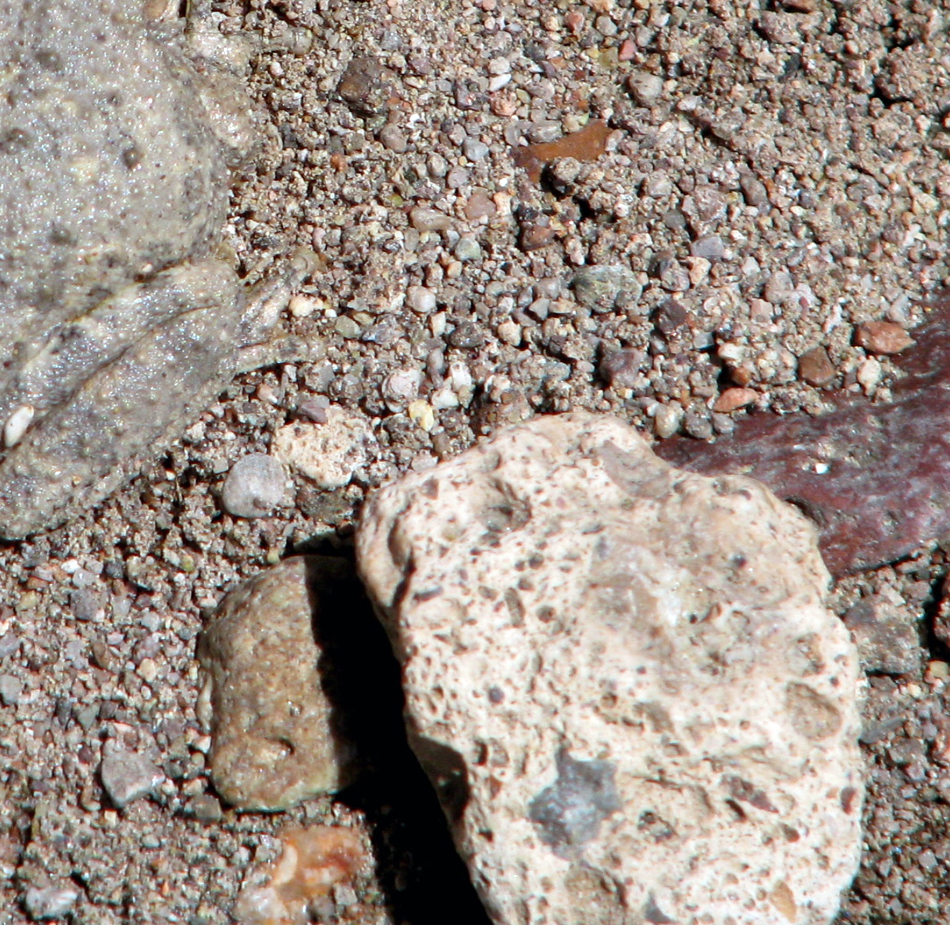 And it is spotted.  Also, toes are pretty much always a giveaway. (Photo A.Shock; click to enlarge for easy viewing)
This is an "interim" Spot the Bird because about a third of our photos from our Mojave camping trip are locked onto a recalcitrant memory card.  The jpegs are intact — we can view them when the card is in the camera — but communication between the card and our computers is currently at a standstill.  There are images I'd like to share (like the one of The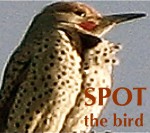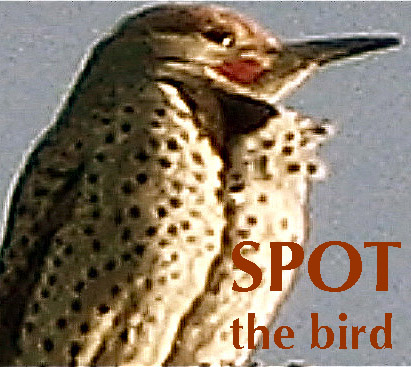 Boss in Her Office), but until we pry them free, there are other things to look at such as the image above: the hindquarters of a Canyon Tree Frog blending in with Aravaipa Creek bed gravel. Oops, I gave it away.