…and I was, as usual…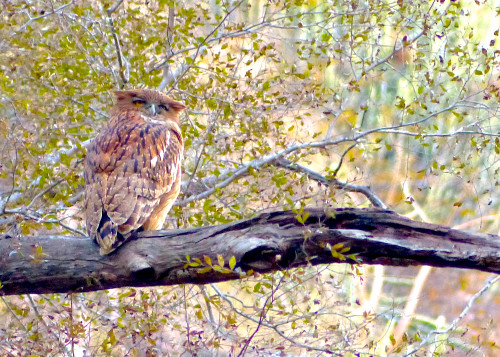 Here are portraits of two different Brown Fish Owls (Ketupa zeylonensis) spotted on my recent trip to northern India.
<<  Brown Fish Owl, Ranthambhore Natl Park, Rajasthan, India (Click to enlarge, all photos A. Shock)
You might not be surprised that FISH Owls never stray far from permanent water features, where they feed mainly on aquatic prey. This owl (or one just like it) was later seen snacking on a water snake at dawn. Not sure what a water snake was doing within talons-reach of an owl on a cold January dawn, but now it's owl cells.
Here's the snake-snack, a Checkered Keelback Water Snake (Xenochrophis piscator) basking stream-side, maybe even the same individual, I'd photographed earlier:

Further north, in the Himalayan foothills, another Brown Fish Owl gazed down on us as we walked under its day perch in the Kumeria Forest Preserve near Nainital, Uttarakhand, India: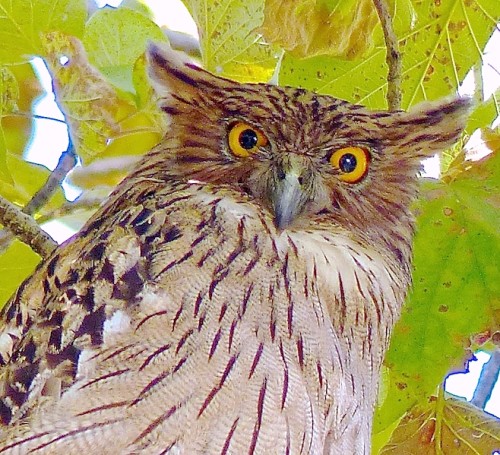 Brown Fish Owl knows you are up to no good (photo A.Shock)