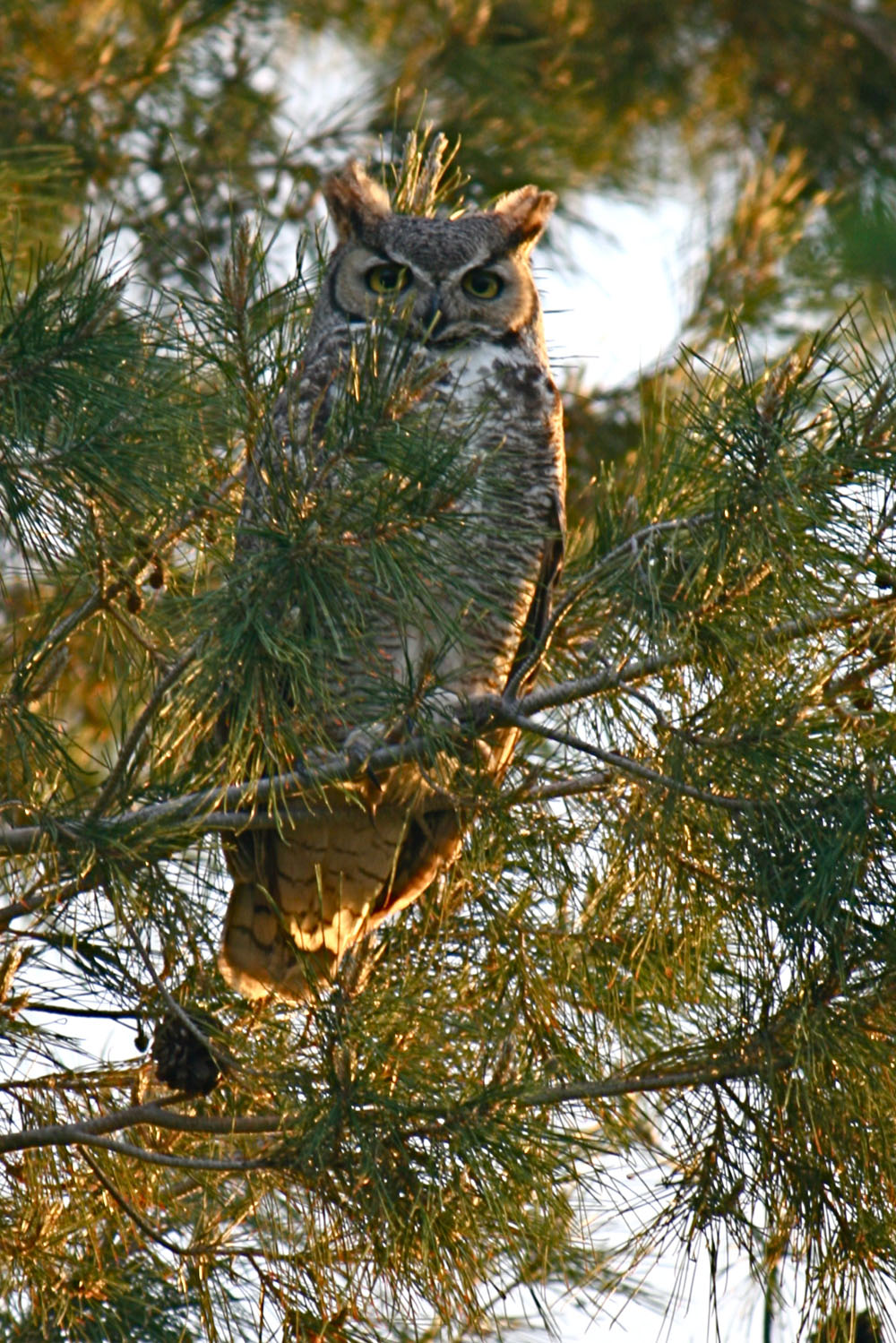 … and we were — always — this Great horned owl (Bubo virginianus) was giving us the eye from our big backyard pine tree, right at sunset tonight.  The Gila woodpeckers, doves, and local hummers — both Anna's and Black-chinned — were really ticked off at the eminence tigre, and zoomed and hovered threateningly.  I'm unable to report if the owl even noticed.
The noise of the scolding yard birds, and the nervous upward glances of the "wild" African collared dove, Hoover, tipped us off.

<< Great horned owl (Photo A.Shock)
Hiding behind a shred of pine-bough seems to be a mere formality for the large owl.  It's probably looking for another Desert cottontail, to follow up the one it helped itself to part of on the weekend, leaving the rest of the bunny for the resident raccoons.