Here is a photo of a lovely Red barrel cactus in Miss Thang's garden.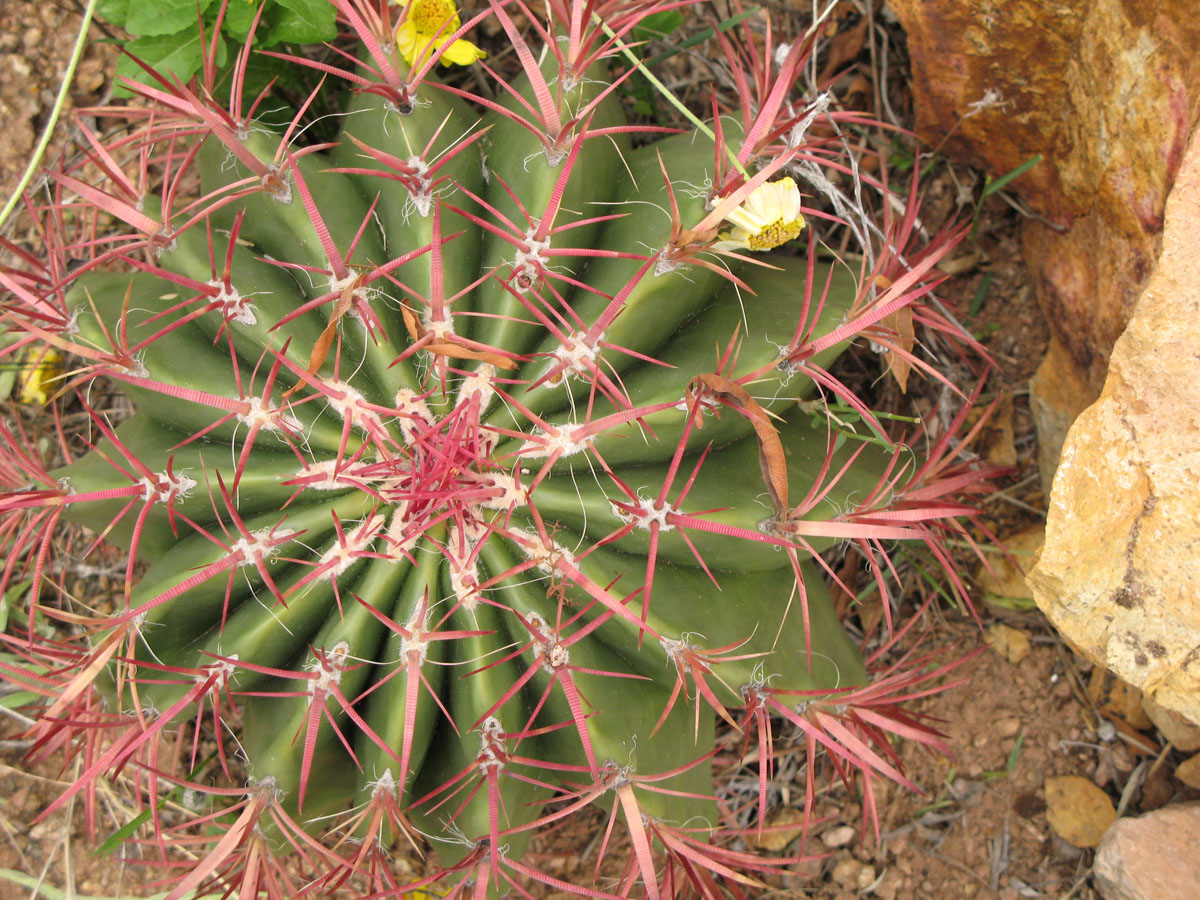 The barrel is happy where it is, and is growing quickly and healthily.  Unfortunately, we've had a Bermuda Grass invasion nearby, and despite E's manual, non-toxic efforts to control the grass, it's spread up to the Red Barrel.  It was bad enough when the awful spikes of grass began to come up around the fat base of the cactus, but look closely — at about 3 o'clock on the shadowy right side of the barrel, there is a double spike of insidious grassy green poking out between the cactus's ribs, inside the cage of the spines.  That is a Bermuda grass shoot growing out through the side of the barrel!  The horrid monocot grew around and under the cactus, and sent up sharp new shoots through its flesh and out its skin about 4 inches up from the soil line, where it's now established itself contentedly at the expense of the barrel's structural integrity.  I imagine roots spreading through the interior of the cactus, sucking moisture without remorse.
If you can stand it, here is a close-up, click on the image to enlarge it.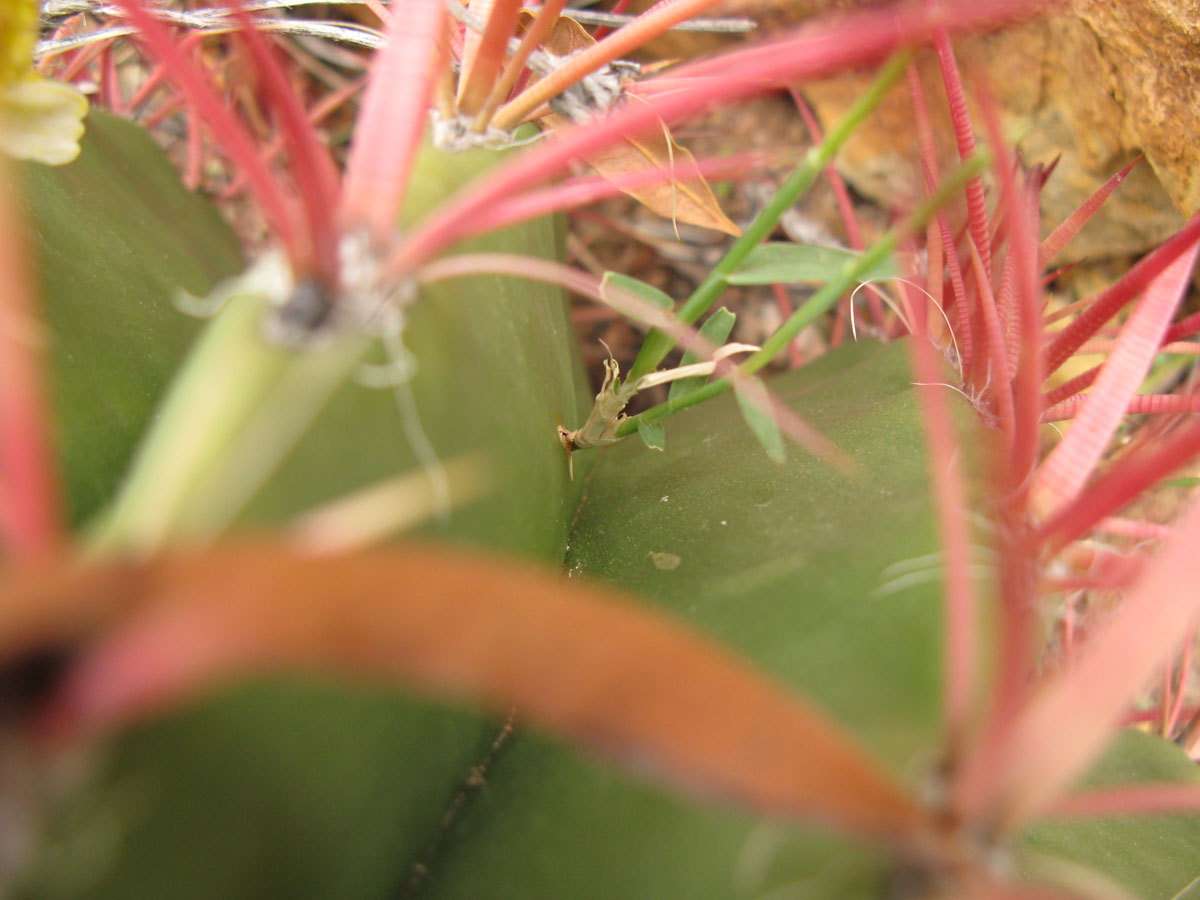 It turns the stomach.