If you had a dragon-wing rug — I do mean a rug made out of dragon wings — and it was terribly old and worn but still in use in the family home, and it lay on the floor of a room at the back with a couple of big armchairs to fold up in and lots of dark wooden bookshelves and not many windows, the rug would probably have fringy bits along the edges, and worn patches where you could see leathery underlayments where the scaly feathers attached, and it might still glitter a little with rainbow membranes.  In fact it might look a lot like this:
This isn't a dragon wing, it's the wing of a sphinx (a mystical and legendary creature in itself) but in this case the moth version.  All four of the moth's wings were discarded by an ærial predator over our yard last night, and all four wings fluttered to the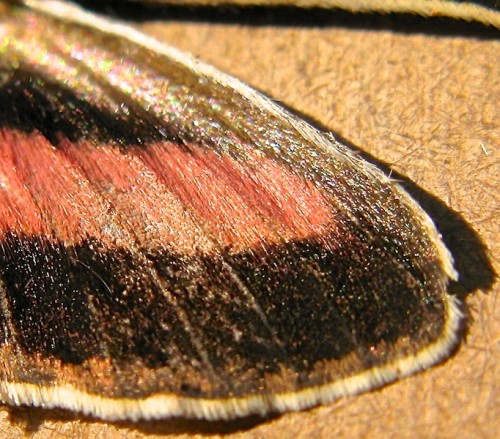 ground and settled within feet of each other.  An owl, or a bat, or a nighthawk had shucked it, perhaps — the body would have made a fat protein-rich mouthful but the wings are dry and awkward to swallow, so the predator neatly clipped them and let them fall.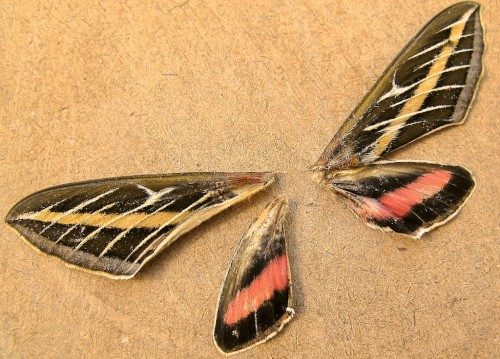 Given this scenario of on-the-wing food prep, the question remains — if you had a dragon-wing rug — what sort of hunter could do that to a dragon?
  (All photos A.Shock, click to enlarge!)