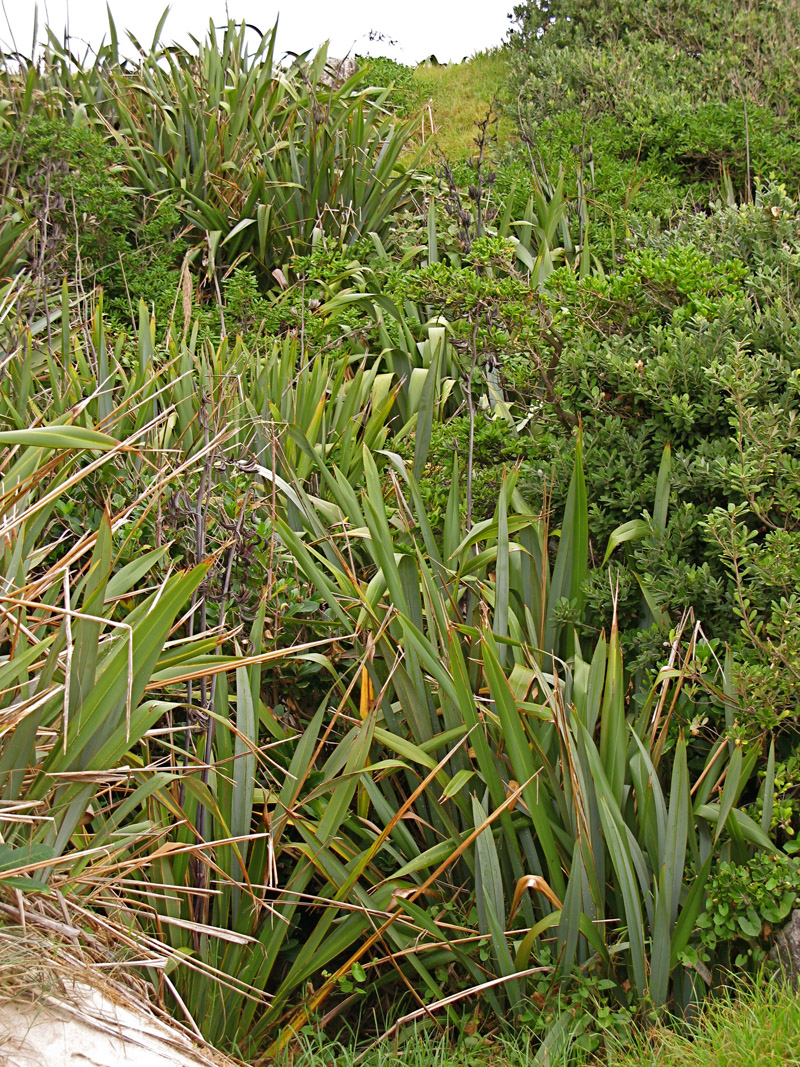 Living in Southern California as a kid, I was familiar with the massive, blade-leafed clumping plant widely used in landscaping called Flax, or New Zealand Flax.  So I shouldn't have been surprised to see it growing everywhere in New Zealand, right?  Still, my first dim thought was, "Oh, they landscape with it here, too, just like in California…".  But when I say growing everywhere, I mean everywhere.  So, after a bit, I realized that Harakeke (flax) is a native plant, and that Aotearoa is the True Home of Flax.
Not a grass, not a yucca, and NOT related to northern hemisphere flax of the genus Linum, New Zealand flax plants (Phormium spp.) occur naturally in a huge range of colors and sizes — supposedly over 2000 varieties — and grow on headlands, along rivers, at the beach, in the mountains, in beech forests, as single plants or in massive monospecific expanses.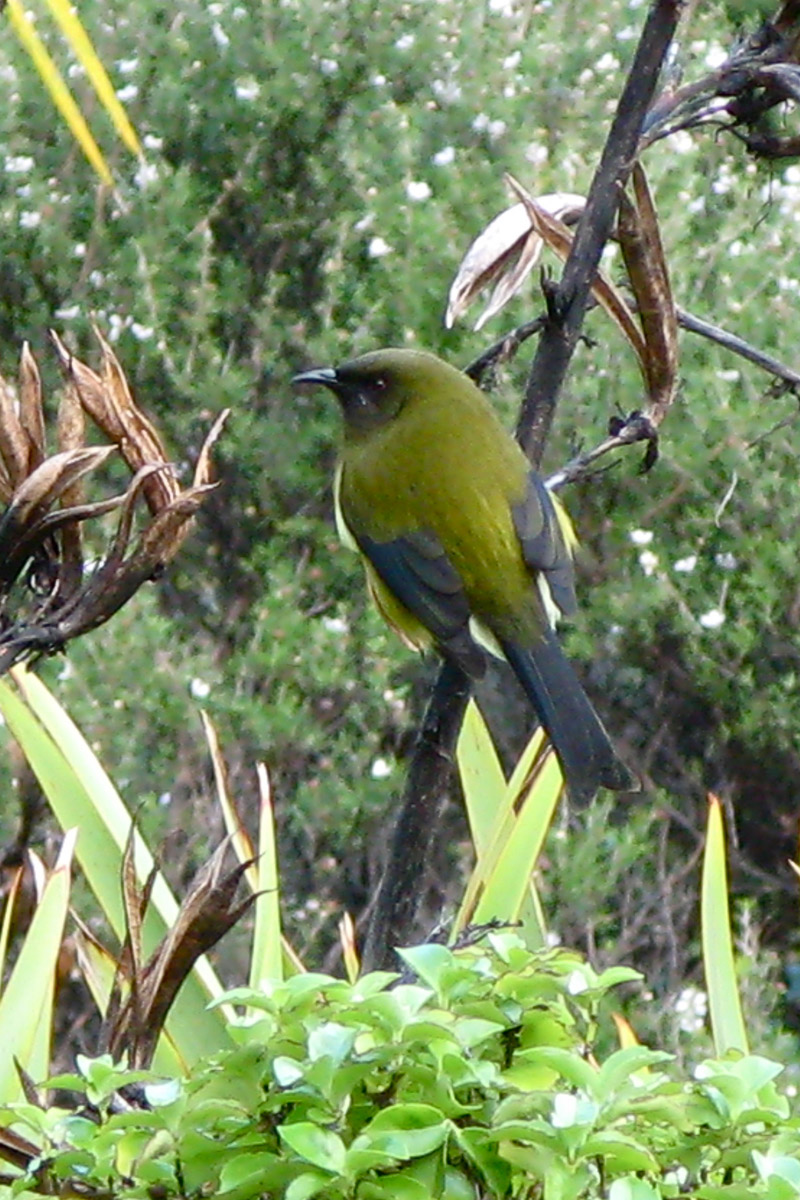 In spring, the blossoms on the long flower spikes are used for food by raucous Tuis and lovely olive Korimako, or Bellbirds (photo, right), or a handy perch the rest of the year.
The leaves have long been used by Māori to weave into creative and symbolic kete, bags or kits, and other articles of clothing and rain-wear, as well as amazing woven wall-linings in traditional buildings (photo below).  Very versatile stuff. Raranga, the art of plaiting harakeke, is laden with symbolic importance for Māori people, as an emblem of the survival of traditional culture.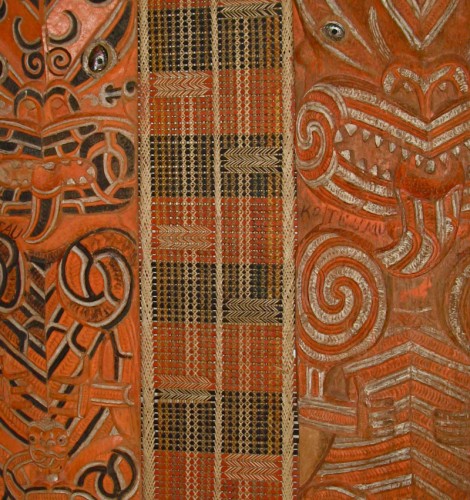 One of my favorite campgrounds was at Curio Bay, where the flax stand on the headland was carved up into very private spaces.  From a distance, all you could see were the lids of the campervans (photo below) — a nice change from some of the parking-lot like "motor camps" you find everywhere.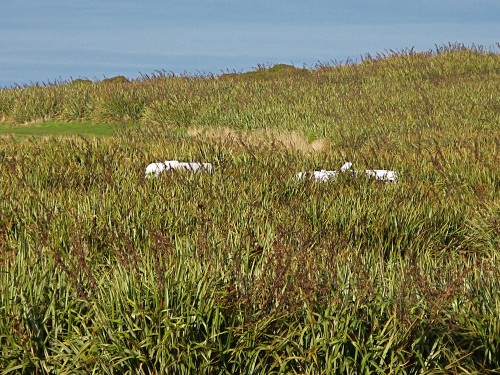 (Photos A. Shock: flax on a seashore headland, North Island; Bellbird on old flax blossom stem, Tiri Tiri Matangi Island; flax wall-weaving between carved wooden wall panels from Te Puawai o te Arawa, a Māori carved house dating to the 1880s, now in the Auckland Museum; Curio Bay motorcamp, South Island)