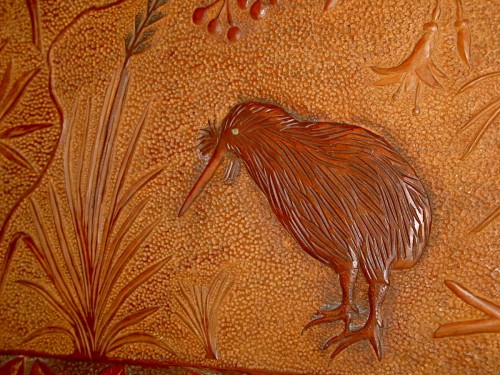 Yes, and we did!  Also very large eels that live in very small streams, and giant crickets called Weta.  Moreporks (New Zealand's only native owl) made themselves heard, although not seen.

The kiwi on the right is carved from Kauri, the huge New Zealand tree which isn't like any other tree I've ever seen.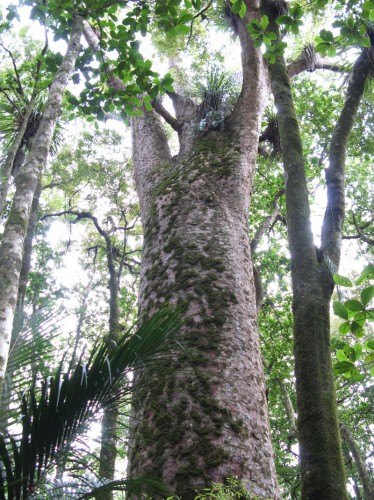 The photo below is a Kauri, and not one of the biggest.  There aren't many left on North Island — they were too tempting a source of building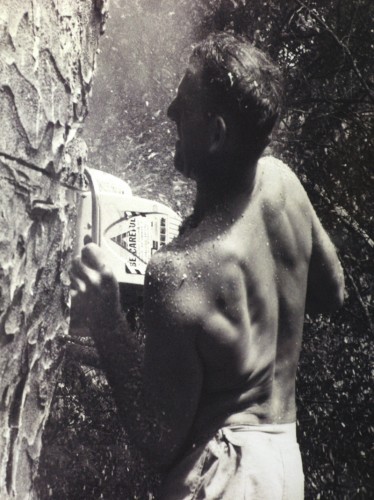 material for the folks clearing the native bush for homesteads and pastures, and it's a mixed experience to visit the Kauri Museum, which is as much a glorification of the Kiwi Bushmen (loggers) of the late 19th and early 20th centuries as it is a memorial to the great trees they harvested.