…was a "life snake" for us, meaning we'd never seen one before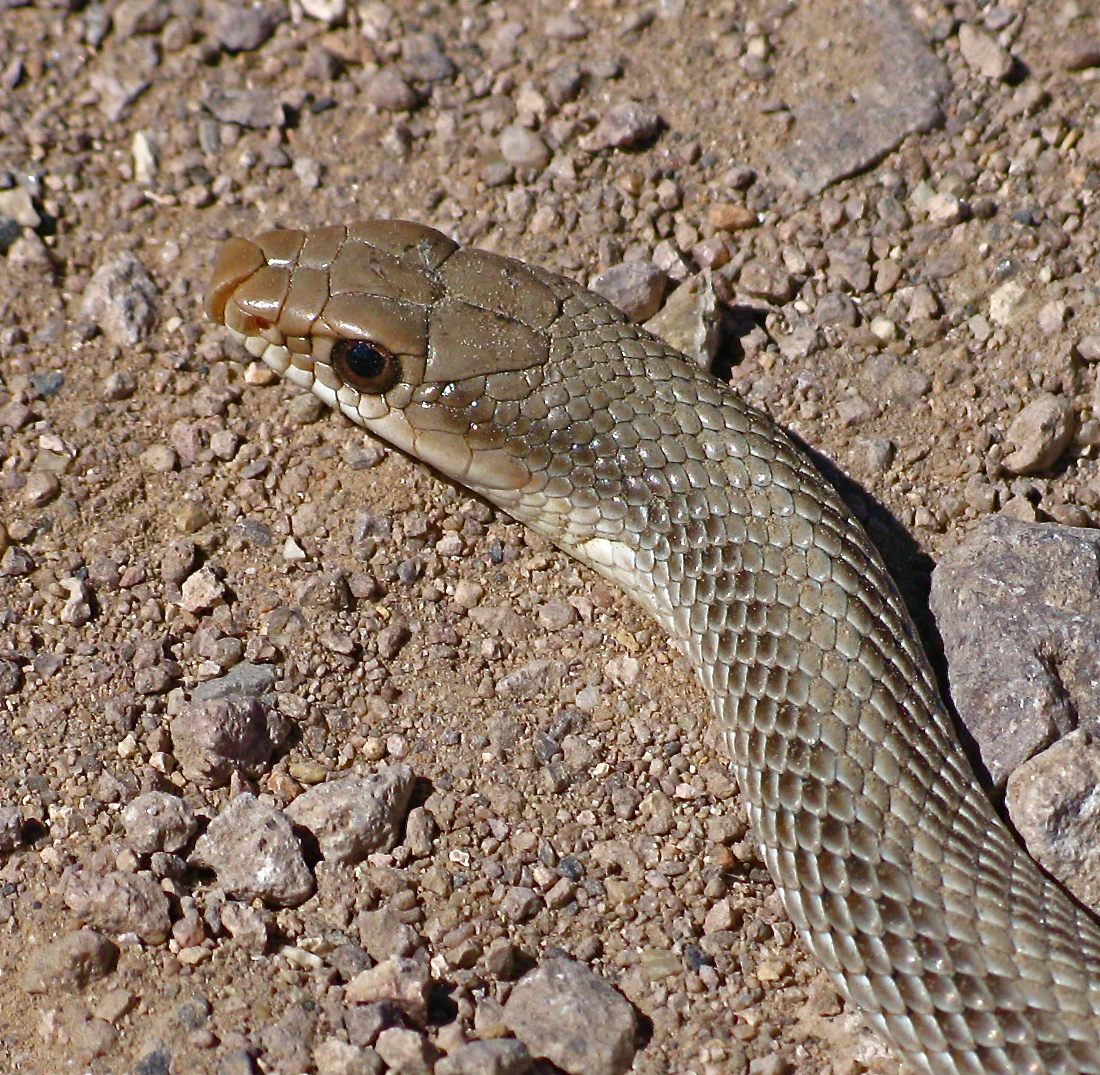 we stopped to photo this graceful specimen crossing the road on the way to Titus Canyon on the east side of Death Valley.
The Mohave patch-nosed snake (Salvadora hexalepis mojavensis) is a diurnal generalist, with good eyesight and quick reflexes; this one was sunning itself on the rocky dirt road on a east-facing hill.  We kept our distance, but moved closer after we'd photo'd it, so it moved off the road to safety.  (Photos A.Shock)
Be sure to click on the close-up to enlarge it, so you can see the big rostral scale on the nose-tip of this burrowing, non-venomous snake.  There's even a little bit of grit still sprinkling its broad head-plates.