The Anna's hummingbird hen is on the nest! This morning I saw her bringing small beakfuls of fluffy white material like spider web or some kind of aerial seeds and adding them.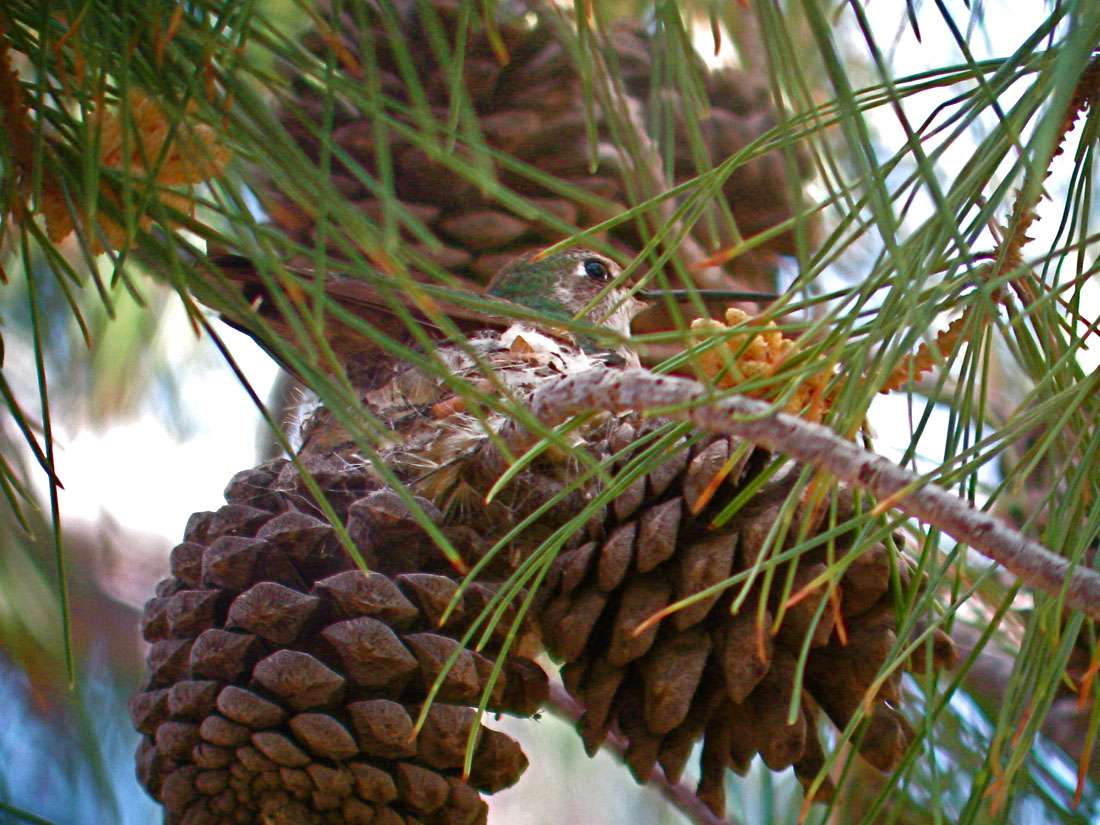 She would then settle in the cup of the nest, and wiggle a little, as if to get the shape perfect, and run her bill across the outer surface of the nest in what looked like a smoothing gesture.  Being a clever little hen, she's chosen her site well — it's hard to see from either above or below, but here is a picture, not well digiscoped but recognizable.
The tiny nest is built on the top of a pair of pinecones about ten feet off the ground.  Though the angle of the photo is from below, you can see the well-compacted mix of material packed onto the cones, with the hen's little head and beak (pointing to the right) above it.
We have the scope set up a reasonable distance away from the spot on a walkway below the pine, and we can check on her throughout the day. We don't know if she's incubating yet, although as I mentioned, construction was still underway earlier today.  Stay tuned!
Photo by A. Shock.