In an earlier post, I recalled an uncomfortable encounter with a bison on Catalina Island.  For the past few days, we were in Yellowstone (no internet anywhere in the Park!),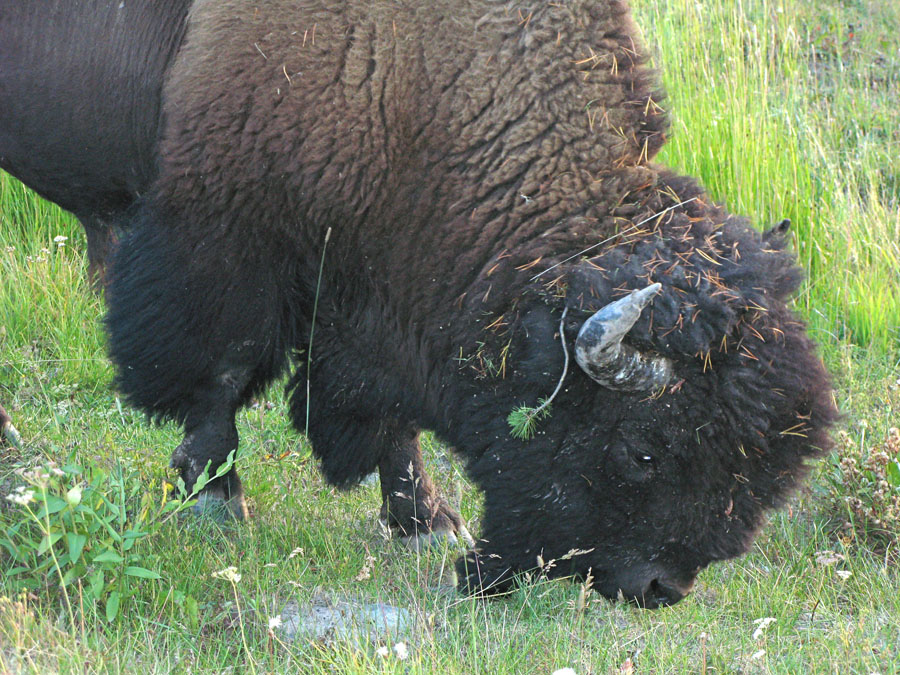 and our interactions with large mammals were definitely calmer and thankfully more removed.  Here is one, placidly grazing by a park roadside.  He's been head-butting vegetation in order to beautify himself for the bisonettes, and is admirable in his festoonage, which includes a small pine bough.  I'm unable to report if its piny freshness improved upon his bovine musk.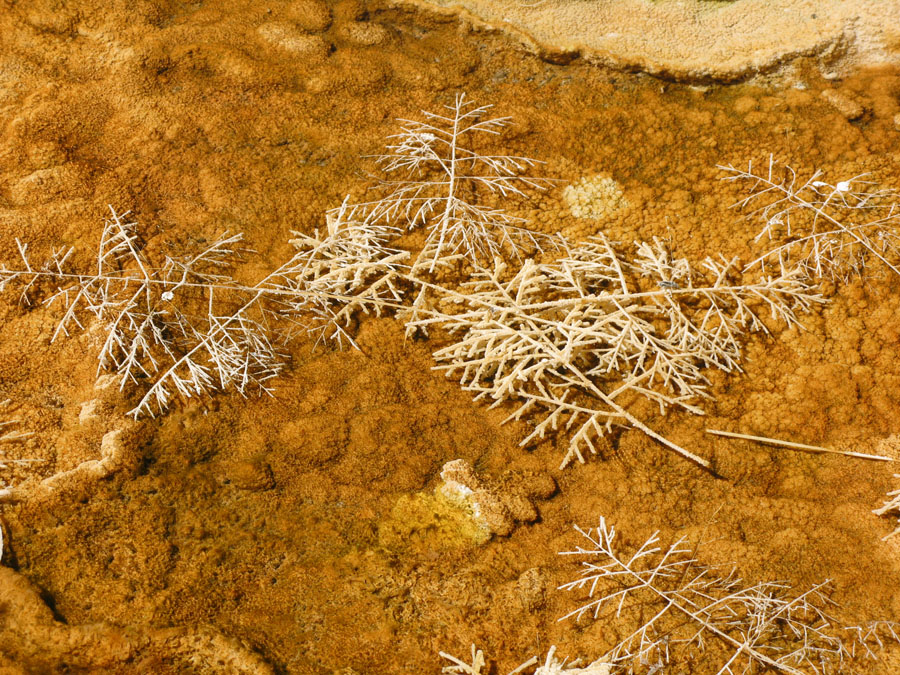 One of the things about Yellowstone is the range of scale of amazement in the park.  There is really really big amazing stuff, like bison, the Canyon of the Yellowstone River, Grand Geyser, and the size of the volcanic crater at the center of the park itself.  But there is also amazing tiny stuff everywhere, too.  Here are some branches that have fallen into hot water, and become festooned with minerals. There are even tinier things — so inconspicuous as to be hard to see unless you know to look for them — in the form of the crazy-hardy and diverse thermophilic organisms that live in the scalding chemical brews of the hot water in the park.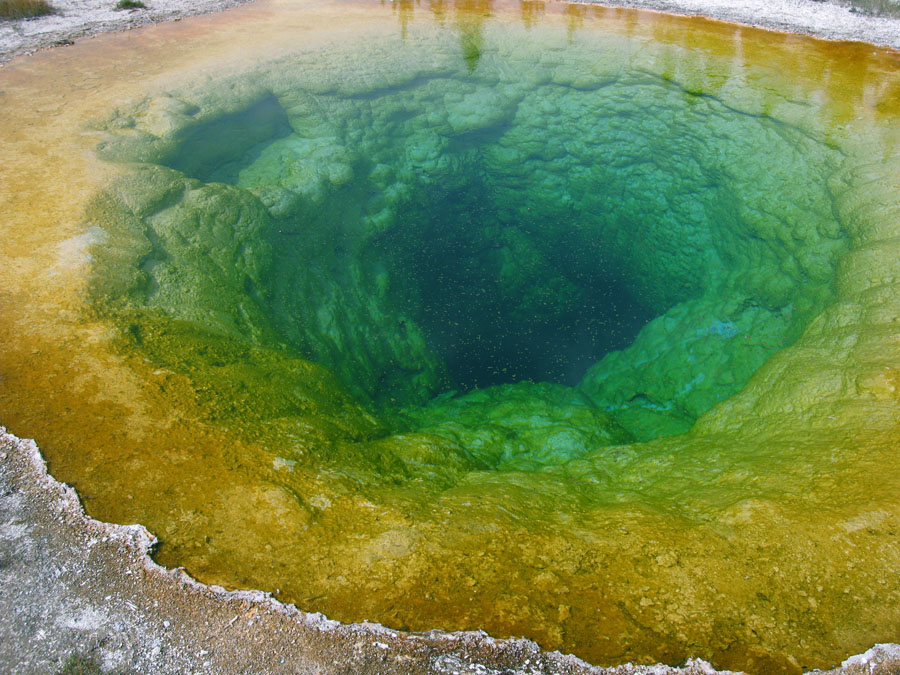 (Bison in the Hayden Valley; branches at Mammoth Hot Springs; Morning Glory Pool, Upper Geyser Basin.  All photos A.Shock)