…like saguaros in the snow!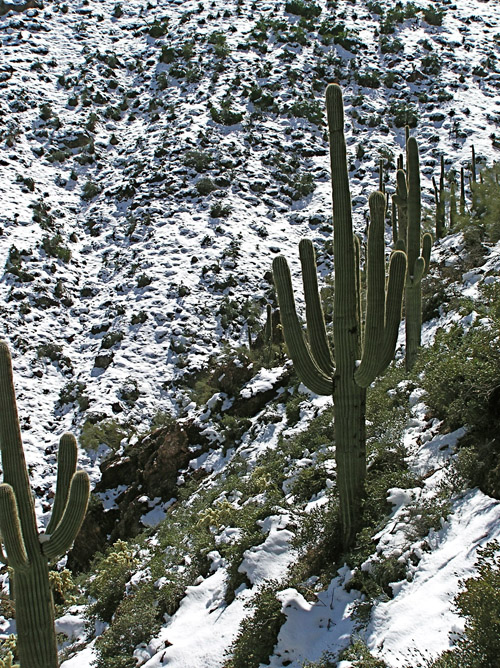 This photo of saguaros dusted with the white stuff near Lake Roosevelt has been trotted out from my photo archives: our current desert skies are clear and cold, at least for now, and all the snow is up above the Rim, apparently in good quantities this year.  The hummers are swarming the feeders, and the lesser goldfinch and quail are chowing down on their seed of choice.  A typical winter scene in these parts.
Wherever you are, in snow or sun, enjoying seed, nectar or vole, Three Star Owl wishes you an excellent holiday season.

(Photo A.Shock)