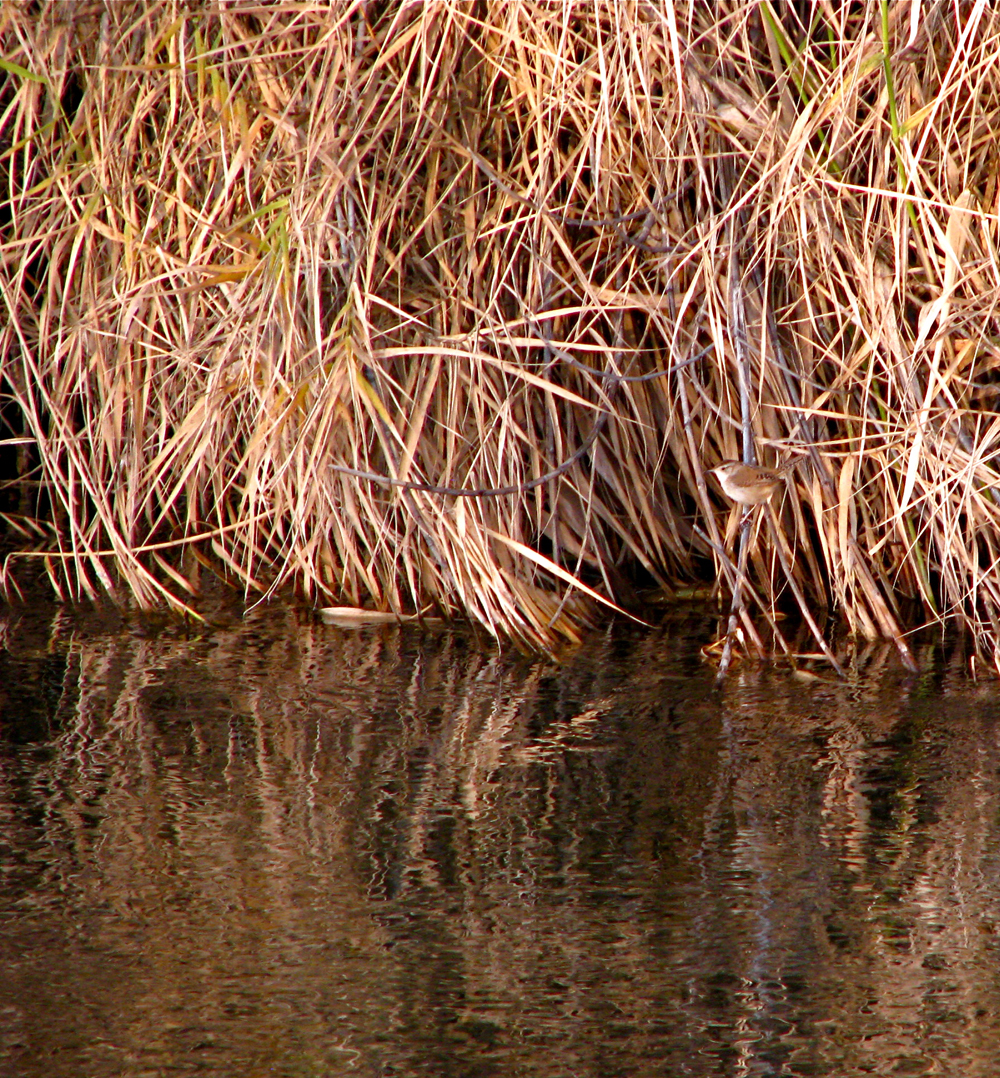 I've entered this as the first Spot the Bird of the new year, but, having set it in the text, I can see that it's not much of a challenge. So I made the image small — like the bird itself.  That might slow you down. (Once you've spotted the bird, however, do click on it to enlarge to see it better, I've uploaded a largish file.)
It's a tiny, jauntily barred Marsh Wren, Cistothorus palustris, rummaging around in the winter cattails at the Needle Rock picnic area on the Rio Verde northeast of Phoenix AZ. As usual with these skulky wrens we heard it before we saw it: it was rattling the dry stems and giving its harsh scold note as it foraged. The wren, a Song Sparrow and two Black Phoebes were taking advantage of an abundance of flies, picking them off the surface of the river where they were swarming right before sunset.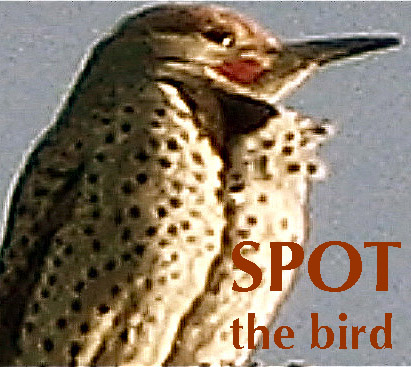 How amazing to see a little organism so dependent on water living its entire life in a dense but narrow strip of cattails within 20 yards of an arid, saguaro-studded thornscrub landscape.
(Photo by E Shock, who somehow managed to capture a very small moving target in fading light!)