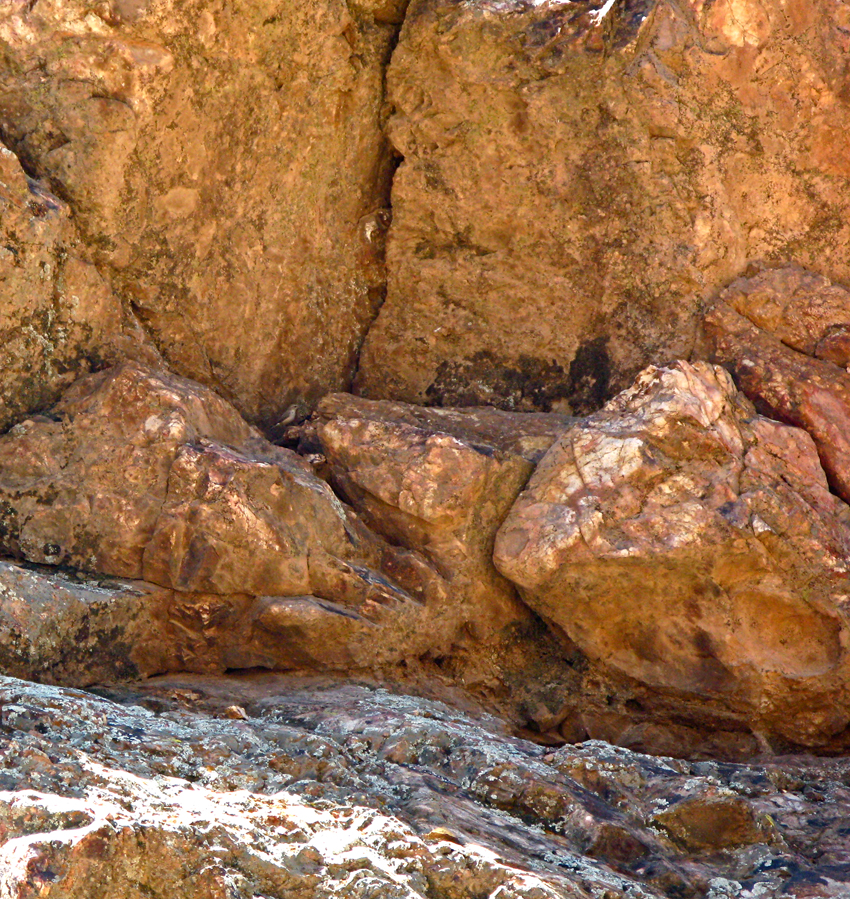 It's been a while since we've had a SPOT THE BIRD.
Rock wrens, Salpinctes obsoletus, live among rocks in the arid mountain and desert west.  Here are some rocks.  These rocks are along the Castle Hotsprings Road between Phoenix and Wickenburg, AZ.  There is a Rock wren in these rocks.  If you could hear the wren, it would be singing its spring song which sounds a little like a small mechanized Mockingbird, and also calling "zhe-deeee zhe-deee," etc (or, if you prefer, "tick-ear").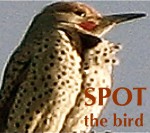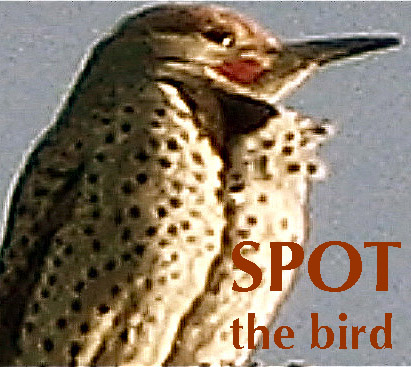 Remember, you are looking for a tiny tiny grayish bird among big rocks.  You should be able to click once or twice on the image to enlarge it, although that will make the search a good deal easier.  Answer to be published later.  As usual, no prizes, but I'd love to hear from you when you locate the wren.

(Photo A.Shock)