Here's a photo of a bird in a tree, in black and white: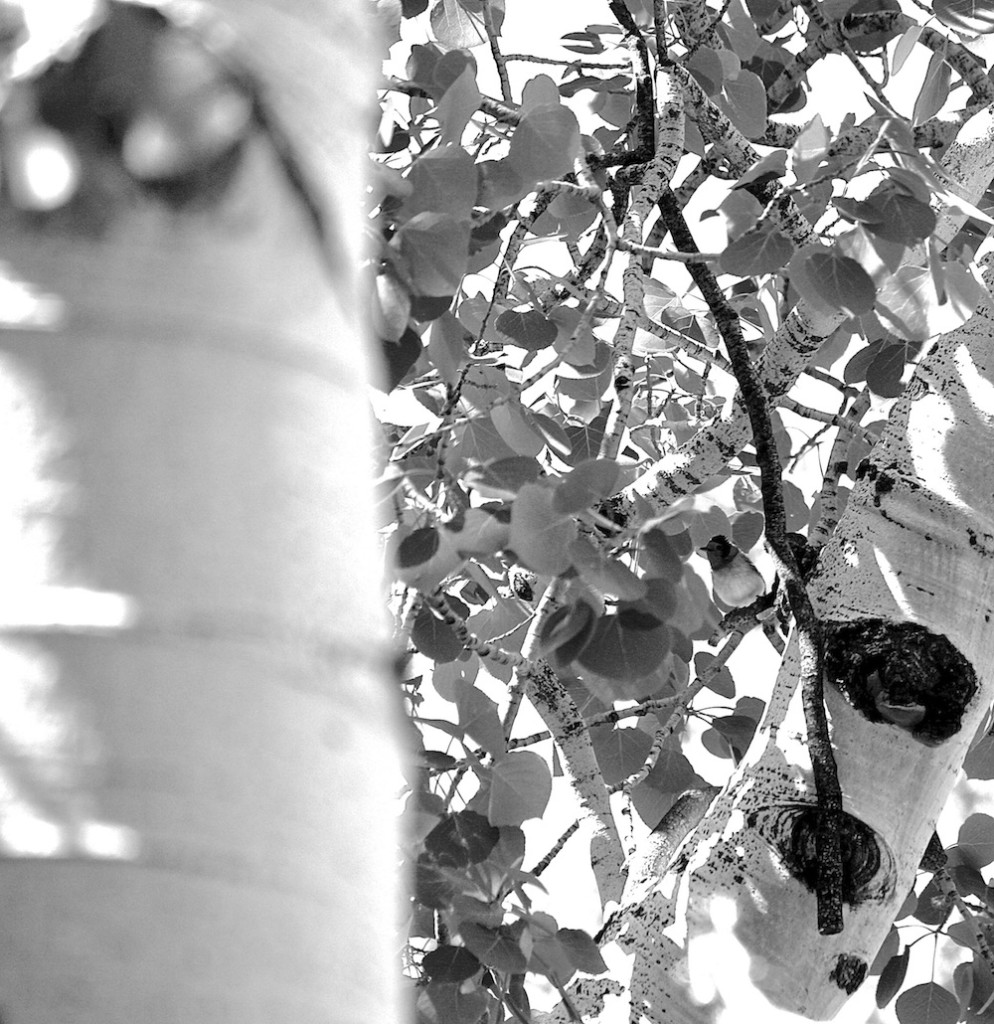 With a little bit of searching, you'll find the tiny bird, made less obvious by its dark-and-light values breaking up its birdy outline.  This helps it blend well with the aspen leaves and bark. It also helps it to be invisible to any predator with weak color vision, such as nocturnal birds.
Evading hungry owls searching for songbirds on night roosts is a good thing, but during the day this male Red-faced Warbler (Cardellina rubrifrons) needs to be able to advertise his presence, so that rival boys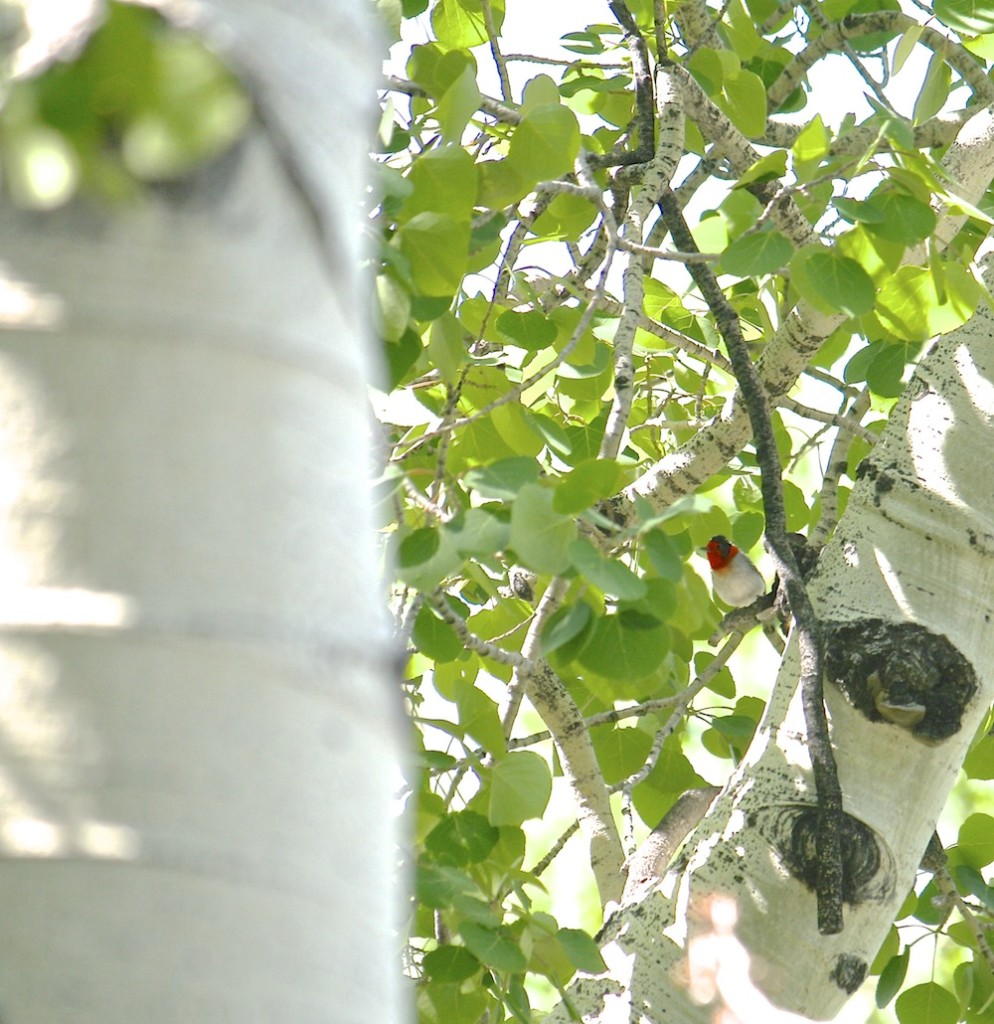 beware and girls know he's there. His song does this, but so does his high-contrast red and black face.
Fortunately, most songbirds' eyes are well supplied with color receptors, so what they (and we mammals) see is this >>
(Photo A.Shock, June 2013, Veit Springs, Lamar Haines Memorial Wildlife Area, San Francisco Peaks, AZ. Click either version to enlarge)
Together with his song and active, flitting movement through the trees, his bright colors make this tiny organism a known presence to anyone walking, flying, or trotting through high-altitude mixed deciduous/coniferous forests of Arizona, New Mexico, and Mexico. It's a risky gambit: while we were at the Springs, an immature accipiter (most likely a Cooper's hawk) flew through — a bird-eating predator whose retinas are well-supplied with color-sensing cones.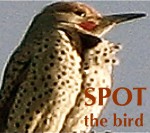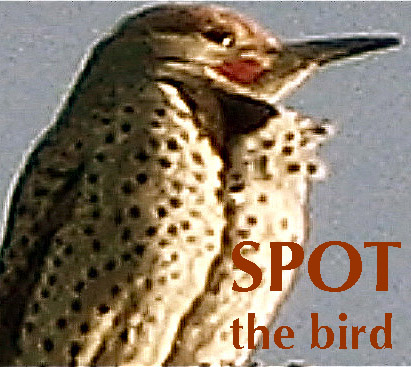 For a close-up image of a Red-faced Warbler and a recording of its peppy song, click here.