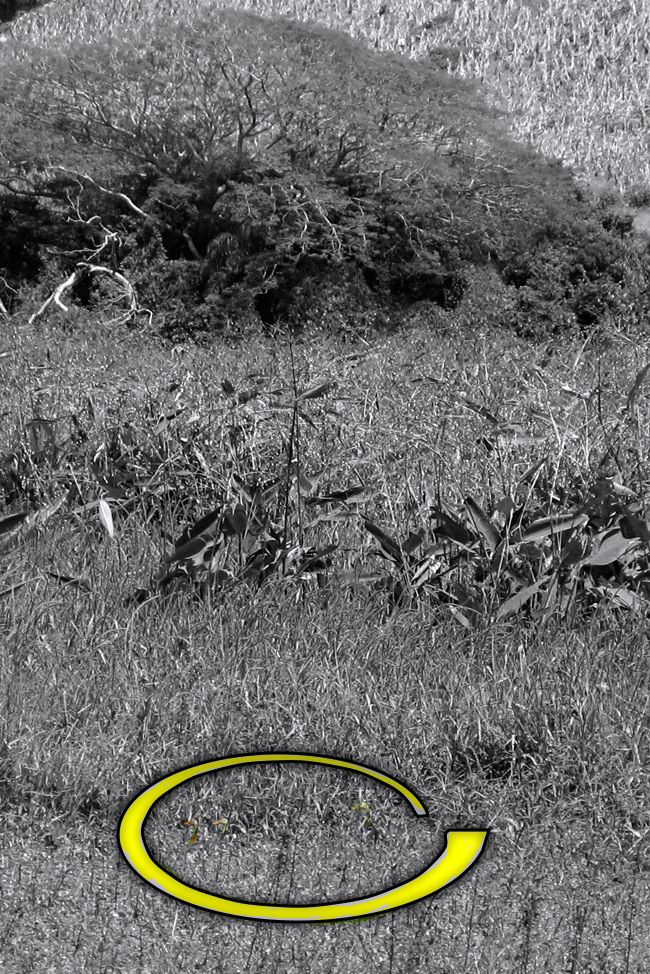 A while back, I posted the latest Spot the Bird, a shot of a Mexican wetland that contained hard-to-see birds.  It was a tough one.

Here's the key.  The hidden birds are three Black-bellied whistling ducks, visible in the sea of green only by looking carefully for their bright coral-red bills, a tag of chestnut plumage, and surprisingly, their gray cheeks which stand out more than you'd think.  Enlarge the B&W version of the photo on the left, and look for the color splashes inside the yellow oval.  Two of the ducks are together on the left, and one, the most diffucult to see, is on the far right.
Well, OK, they're still hard to see. Here's a color-heightened, tight close-up to help.  Disregard the bright brown clump of leaves in the middle of the field of view.

(Photos A.Shock)