This is a sight I often wake up to: a looming goofy fluffwad with alien eyes strung along the hand rail of the little loft over the bed, like a leopard on a limb.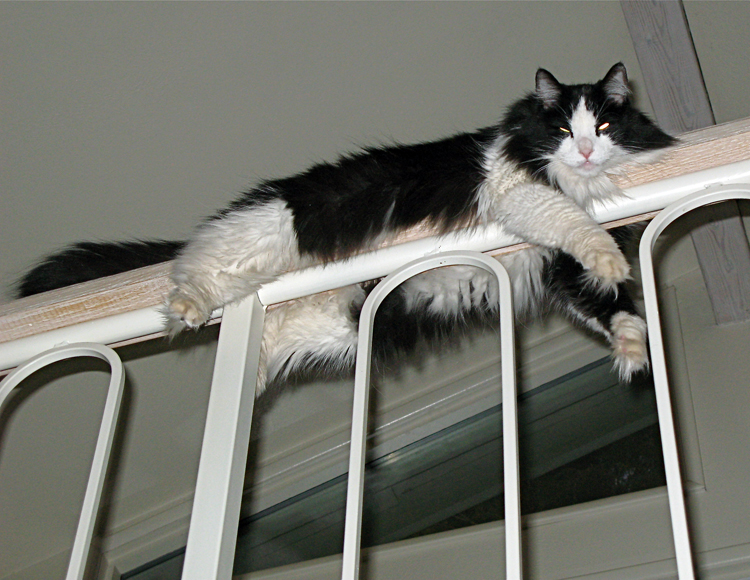 If it looks dangerous, it probably is.  I don't mean the cat; he's a pussycat.  I mean dangerous to do, because it's about fourteen feet up and Hector Halfsquid is a hapless clod.  He's fallen off once (to my knowledge), startling us awake coming down thump next to the bed.  He landed on his feet — like a cat — on the carpeted floor, entirely unharmed.  If he'd landed two feet over, he probably would have broken our legs breaking his fall.
It's particularly annoying because at a time when I'm so busy I don't have time to write a proper post and can only fling up some cloying snapshot of the household furstock with a brief anecdotal caption, The Cats just loaf around the house 22 hours a day, lying about like flat pools of hot hair, not moving a muscle except to lazily stare at lizards through the sliding glass door and shed, giving off not only copious amounts of fur, but also the impression that this is exactly what's expected of them.  And who has time to argue?