The morning after our latest haboob I found an expiring Sphinx moth, battered by the winds and on its last legs.  It was a big one, not as colorful as some, but marked like bark in black and white, with three orange spots on its abdomen.  It's a fairly large animal: about three inches long, with an abdomen like my little finger, except segmented and furry.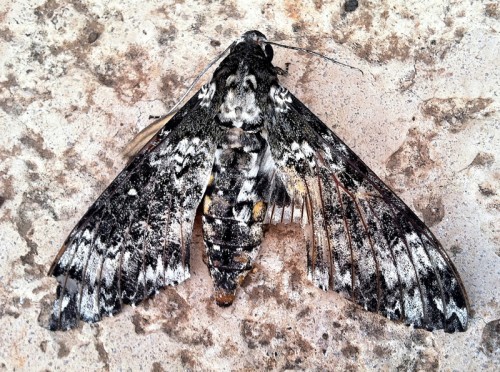 I've identified it as  Manduca rustica, the Rustic Sphinx (if you know different, please let me know), which as an adult moth feeds on deep-throated nectar flowers such as Petunias and Tecoma.
<< Manduca rustica (photos A.Shock, click to enlarge)
Although it's probable that this individual was done in by the wind, it may also have been at the end of its life span anyway.  I carried it to the outdoor table, and took a few macro shots with my cell-phone macro lens.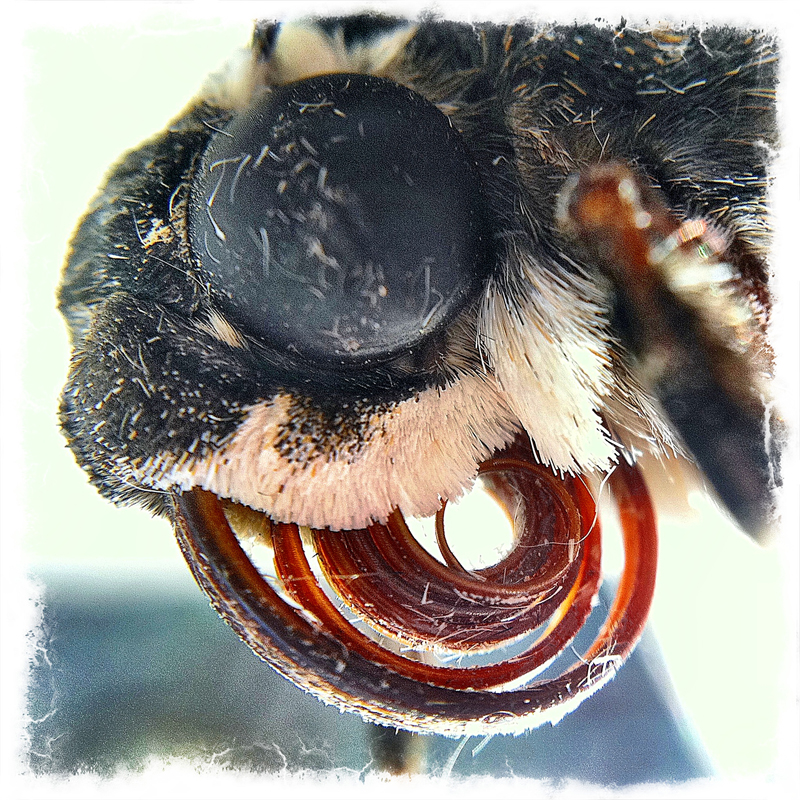 That I got any results worth sharing is a bit amazing, since the lens, which is designed for a different cell phone than the one I own, has to be scotch-taped to the device.  (Seriously, scotch-taped to the device, not exaggerating.)
Anyway, here's the sphinx's face, with its big night-seeing eye, its furry head, and its coiled, straw-like proboscis, plenty long for reaching down the throats of flowers for the good stuff.