This summer, there's been much haboobery in the Phoenix area, causing a veritable Haboob-O-Rama.  Just this evening (Sunday) we had what was by my count the fourth significant dust storm of the 2011 monsoon season, which should be winding down, but isn't.  There's still dust in our yard from the first big one, which came upon us so fast and hit our part of town so directly that I didn't get any pictures.
Here's tonight's haboob, which struck just at sunset. (All photos A.Shock, click to enlarge):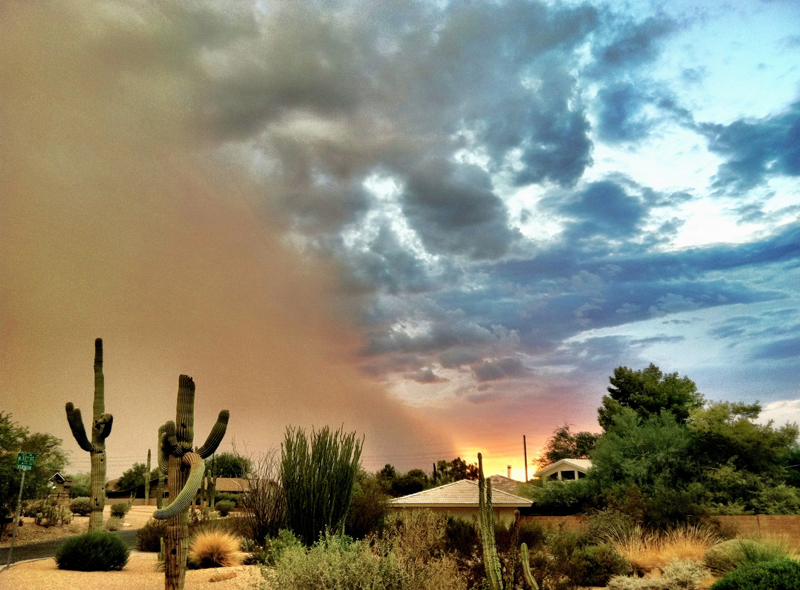 If the photo looks familiar, it's because #2 haboob hit at about the same time of day, and I got a similar photo of it from a slightly different vantage point.  See that photo here.  Tonight's haboob was ummm, taller, if that's an attribute of haboobs, although it may have just looked that way because it was headed right for me. A few seconds after I snapped this shot, it crashed into the neighborhood, turning everything brown and gritty.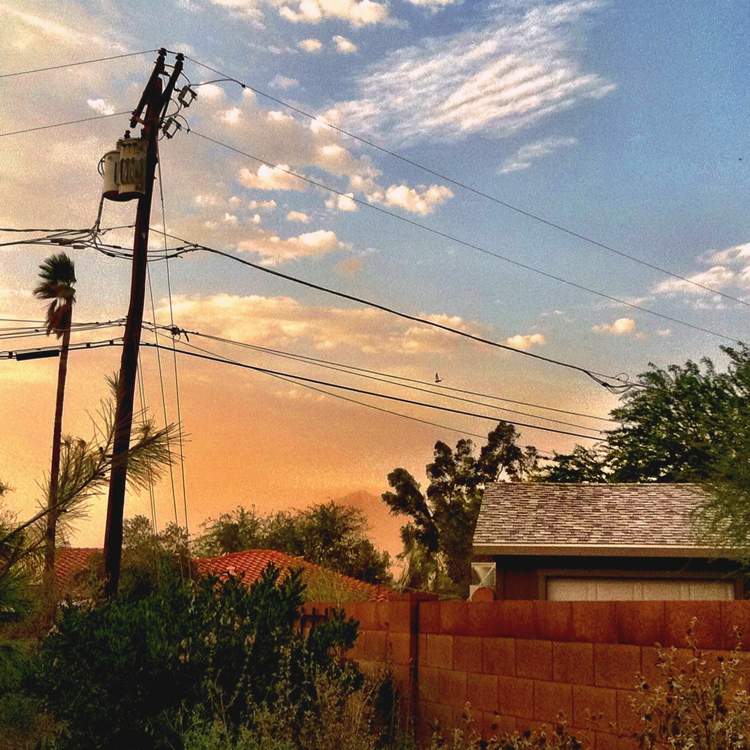 << In between was #3 haboob, which blew in from the west, a little north of our 'hood.  I got this photo of it engulfing Camelback Mountain, the summit of which is just barely visible as a triangular shadow between the trees in the midground.  Bonus bird: Not that you can tell in the photo, but the bird flying just above the utility wires in the center of the photo is a Lesser nighthawk.  Knowing it, however, should add to the desert ambience of an otherwise power-line filled image.