The last post, on Roseate Spoonbills, was mighty pink. But I have to admit Flamingos are pretty dang pink, pinker even than Roseates.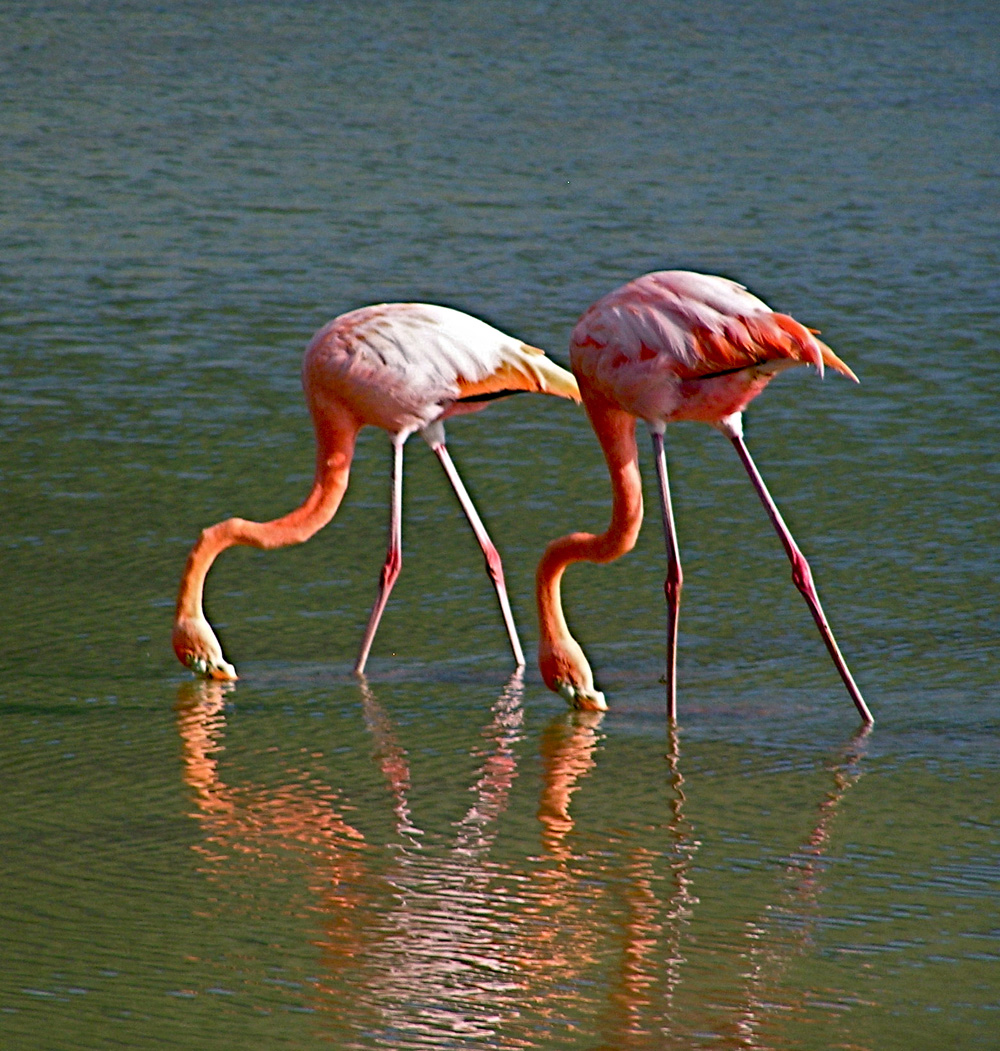 This is because they are bigger, and their entire neck and head are flaming salmon. And these two are American Flamingos (Phoenicopterus ruber), who are among the pinker of the world's six flamingo species.
Two American flamingos feeding in a brackish lake in the Galápagos Islands. Color not fiddled with, honestly. (photo E.Shock) >>
Flamingos have a propensity for extreme environments: highly alkaline lakes in Africa, the high Andes, Florida, rugged volcanoes sticking out of the middle of the Pacific Ocean. Here's a pulled back shot of the area where this group of flamingos were wading: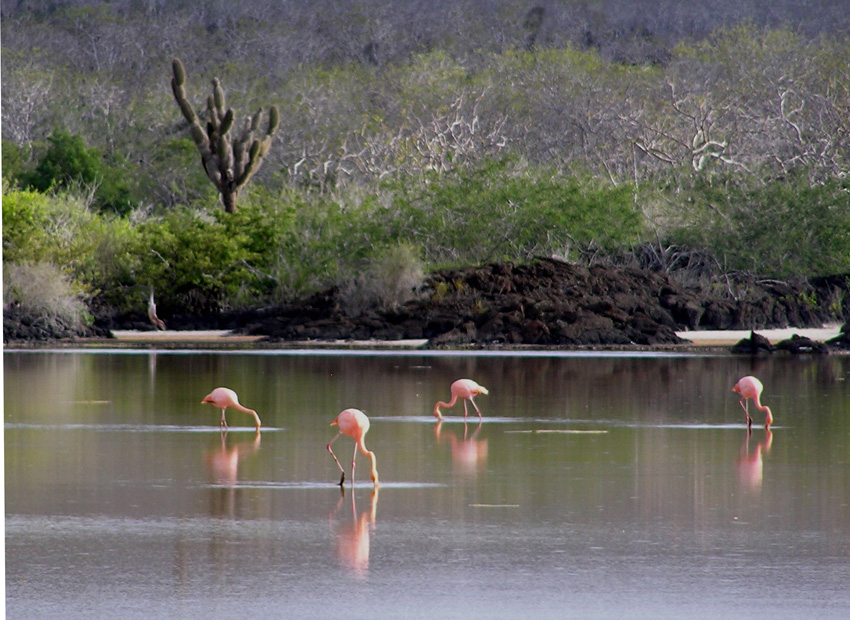 I love the setting because it's both peaceful and bizarre: a big volcanic hill covered with lava and dry thornscrub, bright pink preposterous birds with upside down heads, and giant cactus. Only in the Galápagos.
<< Flamingos in the Galápagos (photo A.Shock)
Another admirable thing about flamingos is their name. In Italian it's fenicottero, derived from the genus Phoenicopterus, "crimson-winged", which is the latinized version of the modern Greek name for the bird as well: Φοινικόπτερο; French, flamant rose; and Spanish, flamenco. The connection between the name of the colorful birds, which perform lavish, mannered dances, and the national dance of Andalusia is reportedly still debated; which came first — the dance or the name?