That's all.  Just… Roseate spoonbill.
Platalelea ajaja is a fairly large hot pink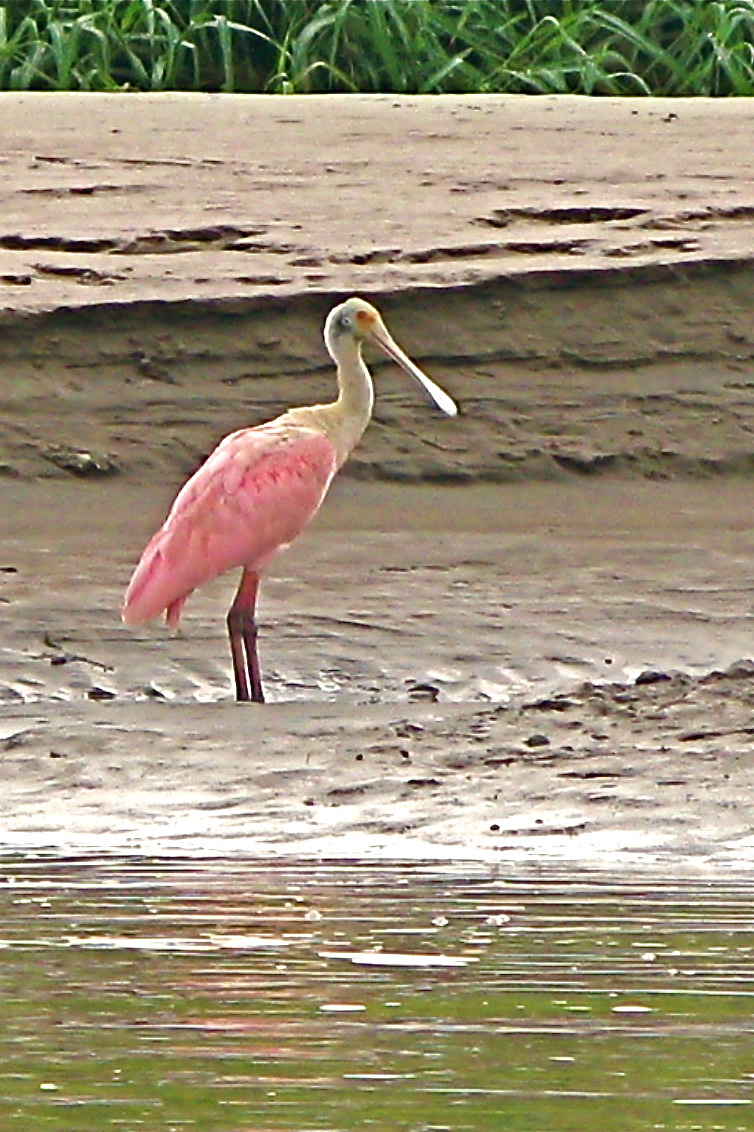 wading bird with knobby gray knees and a spoon-ended sifting bill which it swings side to side in the water while feeding.  They tend to be gregarious, and seeing a bunch feeding together on mudflats is a fine pinksome sight.
<< This solitary one is on the muddy mouth of the Rio Tárcoles on the Pacific coast of Costa Rica.  Mighty pink ain't all about the flamingo.

There are other spoonbills, world-wide.  Most hang out in estuaries.  The one in the distant shot below is a Royal spoonbill (Platalea regia), photographed on the Manawatu River Estuary on the Tasman Sea coast of the North Island of Aoteaoroa (New Zealand).  Check out the Wikipedia article on this bird; it's got a fantastic nuptial crown of white quill-like erectile plumes, hence its regal moniker.

(Both photos A.Shock)