It's confirmed — the Hen's egg(s) has/ve hatched!
This afternoon (Thursday April 2) just after one pm, I was finally able to catch the Hen away from the Nid — she'd been sitting tighter than usual this morning — and could look down on the nest from the upper window.  The first discovery was that the black thing on the rim of the nest is not a tiny beak; it's just crud.  Having established that, I was about to put the binoculars down because the nest looked entirely empty.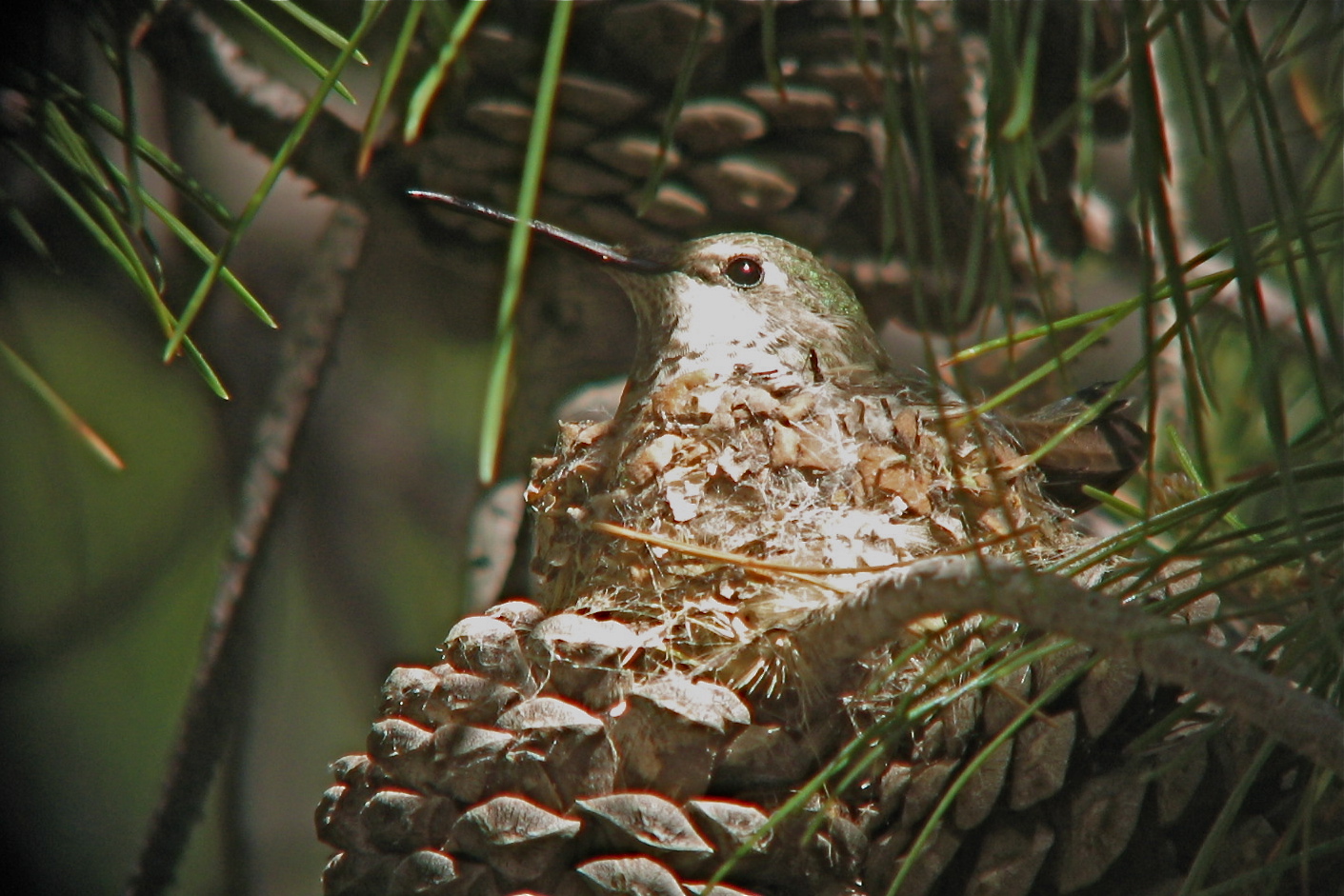 Just a second before lowering my arms, though, there was movement: a little yellow-gaped head briefly poked up, wavered around a little, and then dropped back in.  I kept watching, and saw the movement repeated a couple of times.  Once there may have been a glimpse of a second yellow gape (two would be the usual number of nestlings for Anna's hummers), but I can't be certain.  In between sightings the nest looked perfectly empty.  I determined to watch until the Hen came home.  After a couple of minutes she did, and just settled right in on top of her hatchling(s), no feeding, just sitting.  It/they disappeared entirely under her.  The nestling(s) must be very very newly hatched, because the little bill was still so very short and entirely yellow.  The head supporting the beak was pink and unfinished-looking.

I have no pictures yet of the 'ling(s), but here's yet another of the Hen from earlier in the day.  For now, you'll have to imagine there are brand new pink-scalped dino-nestlings under her.  (Digiscoped photo A. Shock)