Some readers know that the E who appears occasionally in this space is my husband, Everett Shock.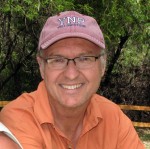 Some readers also know that he's a geochemist on the faculty of the School of Earth and Space Exploration and the department of Chemistry at Arizona State University.  But up until now, no one knew that an organism has been named in his honor.  It's official, and in print — a newly identified archæon discovered living in the very hot water of a geothermal spring at Yellowstone National Park: Thermogladius shockii.

Thermogladius shockii: if your Latin's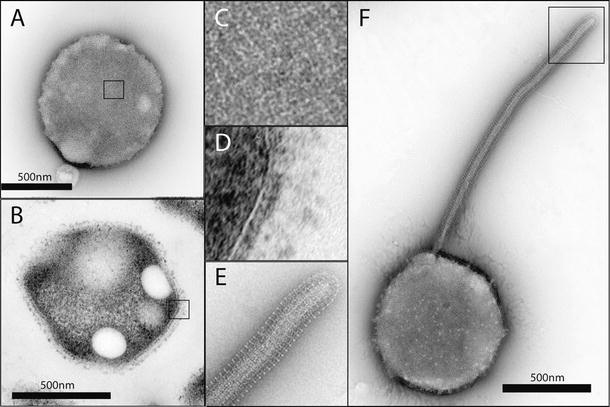 a little creaky, that's New Latin (the "made" Latin of scientific names) for "Hot Sword of Shock".  The transmission electron microscopic photo F to the left shows why — according to M.Osburn and J.Amend, the authors of the article in Archives of Microbiology, some individuals sport "occasional stalk-like protrusions."  (TEM images from Osburn and Amend, 2010)

But the "thermo" of Thermogladius doesn't really refer to anatomical hotness (despite any claims to the contrary).  Thermogladius is a genus of HYPERthermophiles, tiny, single-celled, anaerobic cocci who prefer to live in very hot, nearly boiling, gas-rich water fermenting complex organic substrates.  What a way to make a living!
Congratulations, E!