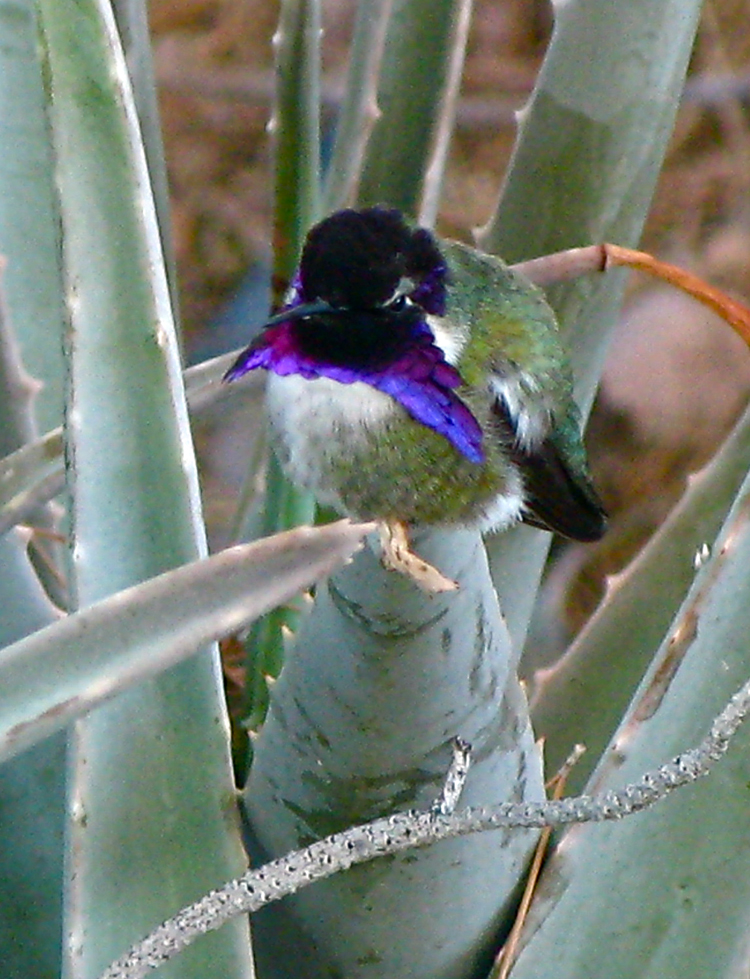 >> A durable little male Costa's hummingbird, perched two feet off the ground on an aloe-tip, in the gray light of a below-freezing desert dawn, the first morning of the year also the coldest of the season so far. (All photos A.Shock — click to enlarge!)
Moustachios a-flarin' >>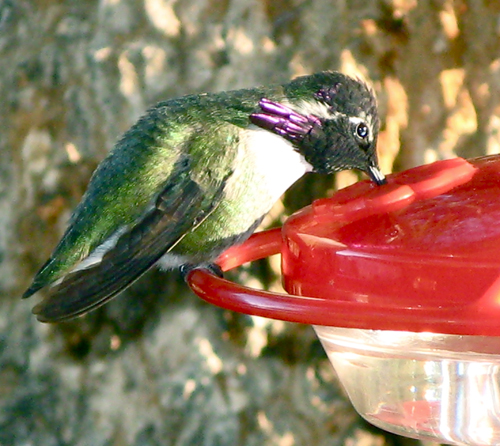 Above: slurping at the feeder:
It's surprising how often the shutter captures an extended hummer-tongue: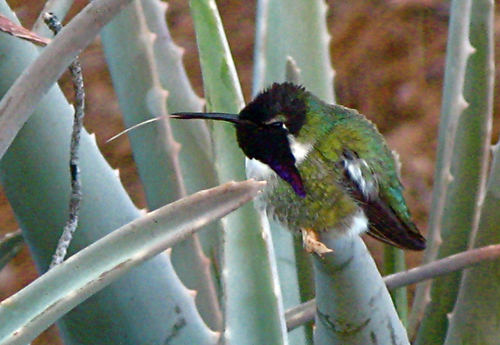 As I've mentioned in other posts, Costa's hummingbirds are year round birds in our yard, although in the winter months their numbers can be sparse. Currently, I know of one male in the yard, this one, who holds court at the feeder hung in the palo verde shown here, and one female, who hangs out at a feeder at the back of the lot. Gnats must be scarce right now, but the Chuparosa (Justicia californica) — so favored by the little flower-feeders that the bird gives one of its Spanish names to the plant — are in fine bloom, their red tubular flowers full of sweet nectar.